---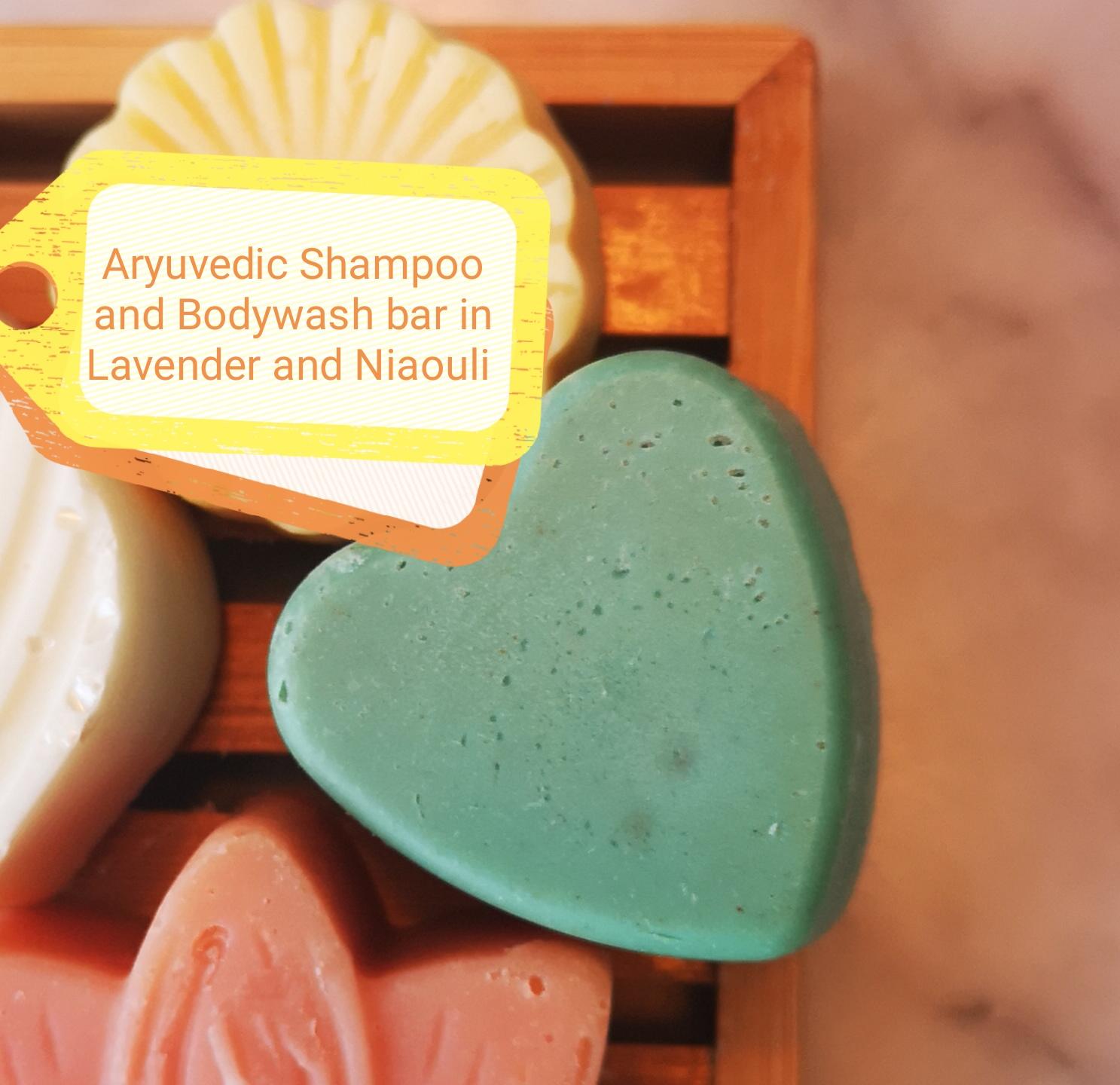 Aryruvedic Bar
---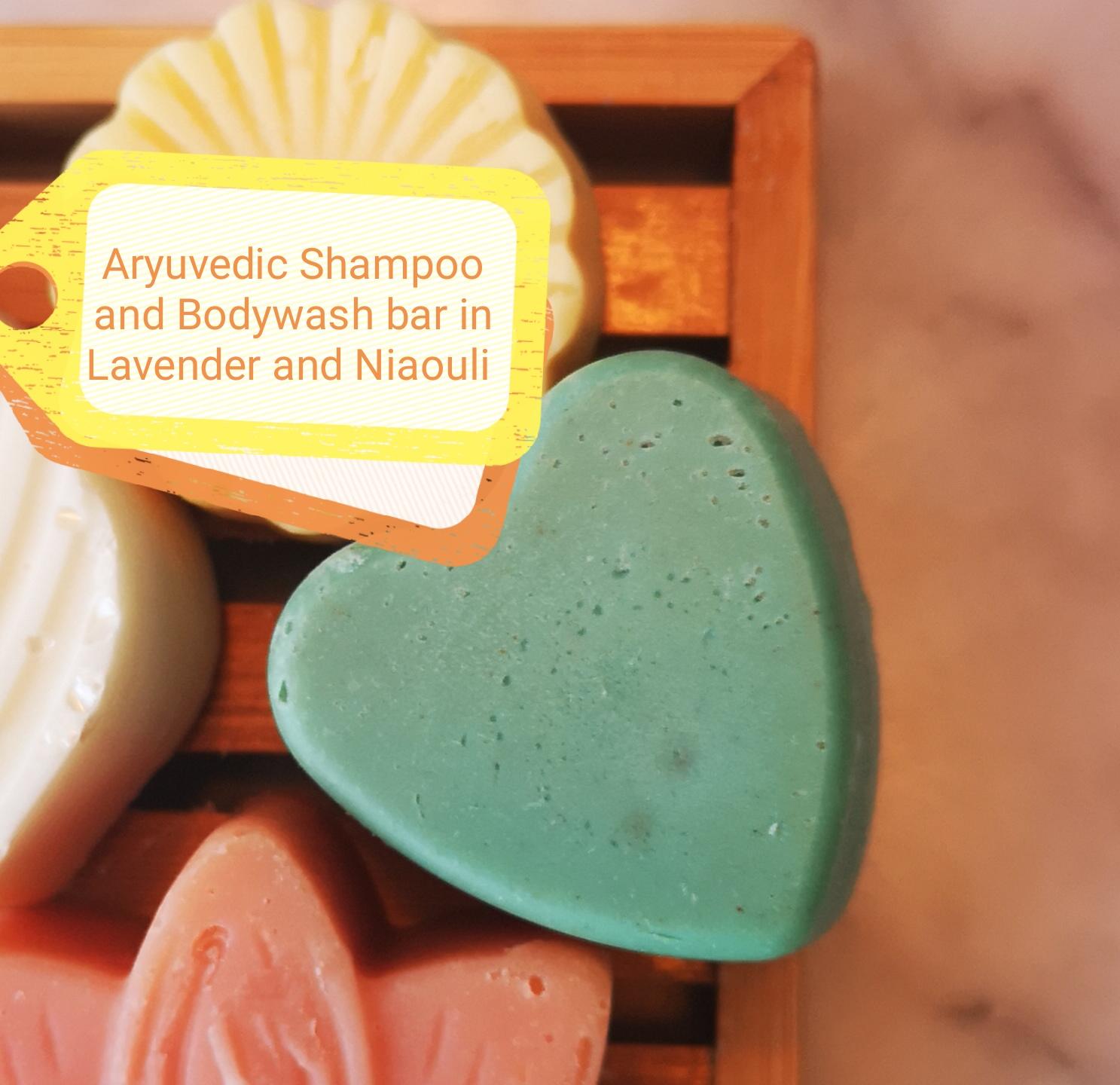 This bar comes in different shapes from stars to flowers & hearts. Made with organic coconut oil, cacao,mangoseed and shea butters, added olive, castor, Neem & Jamaican black almond oil. 
Traditional Indian soapnut formula will  repair dry, damaged, frizzy, static or delicate hair. Ideal for skins that are intolerant to soap. Contains lavender and Niaouli essential oils that are renowned for their calming and soothing scent. 
This will not dye your hair. Adds shine and brings out natural highlights.