---
Dish & Laundry Soaps
---
Perfect for hands,feet pots n' pans! All our signature coconut oil and British rapeseed oil blended soaps are multi purpose thanks to the power of carefully blended essential oils to cut through grease n' grime. Our bars give you loads of bubbly lather to clean dishes and surfaces alike.  
Our bars can also be grated and combined with Epsom salts, baking soda, soda crystals and your choice of essential oils to create a laundry detergent that is non toxic to our environment. Put two hefty tablespoons in a sisal bag and straight in with your clothing. Perfect clean laundry every time! 
Available in Cold Pressed Lemon, Lemon & Kiwi and Lavender & Fresh Linen
Ingredients: Sodium rapeseedate, Sodium Cocoate, Mango Seed butter, Olive oil, Cold pressed lemon essential oil, Lavender essential oil, parfum,traces of  Limonene, Eugenol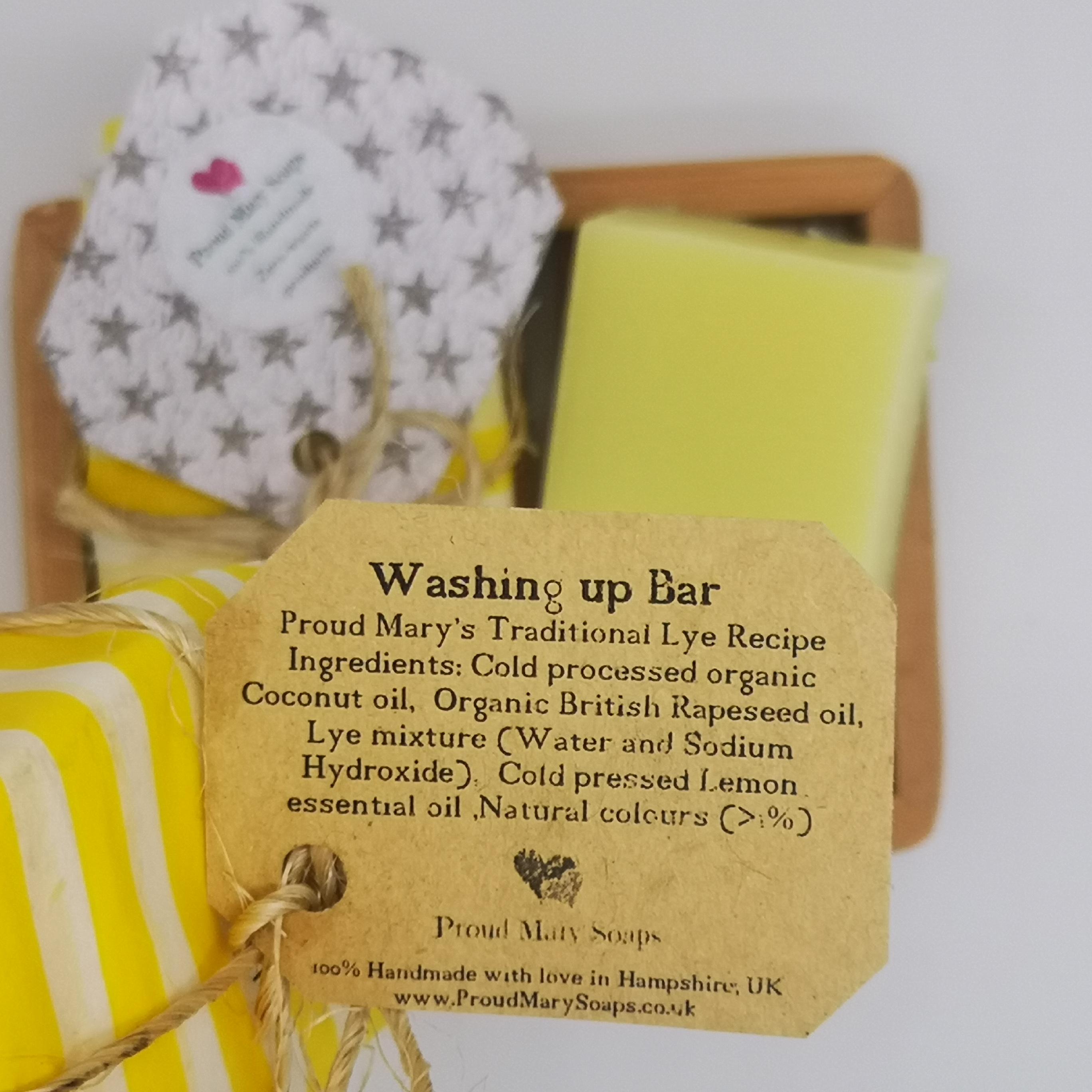 Lemon & Kiwi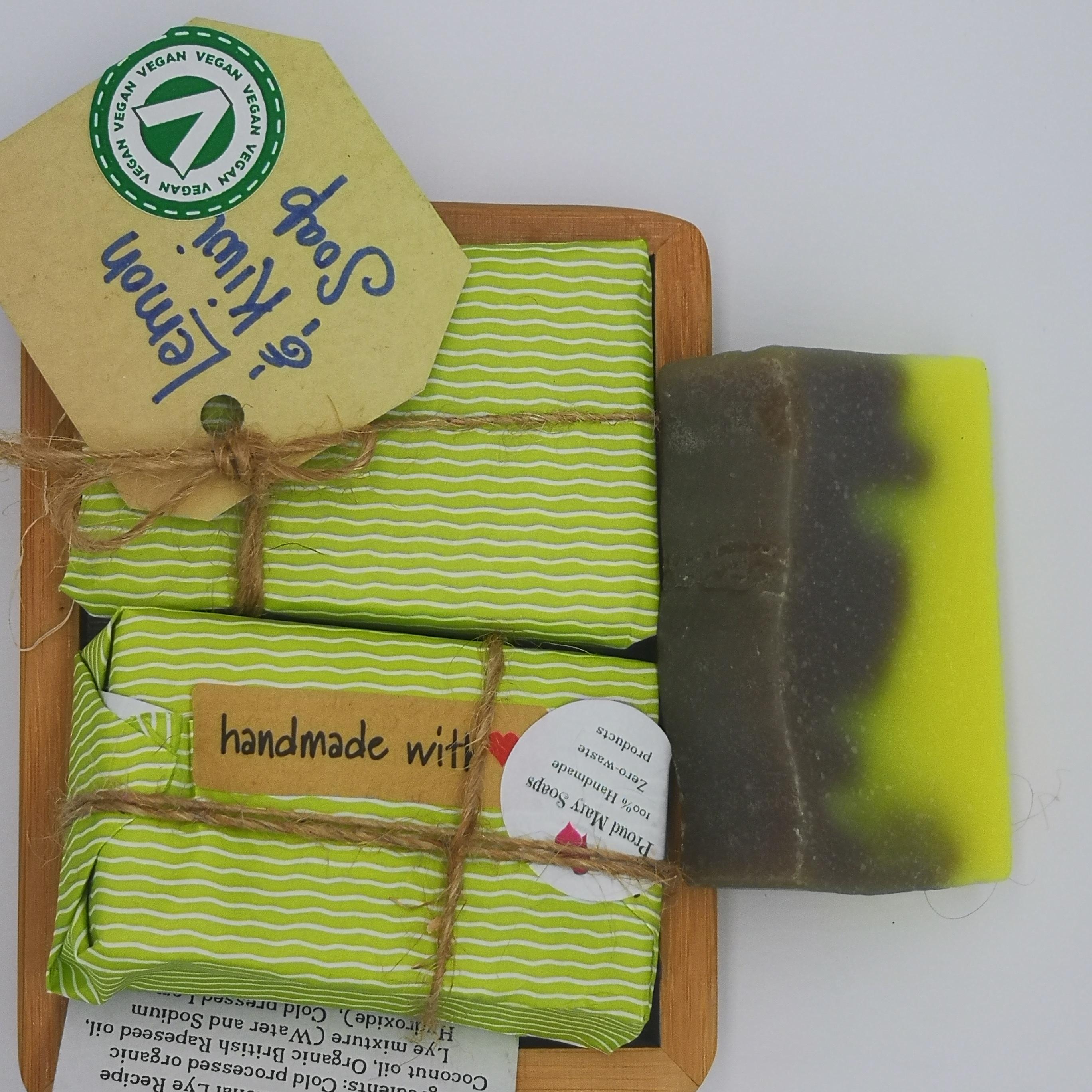 Fresh Linen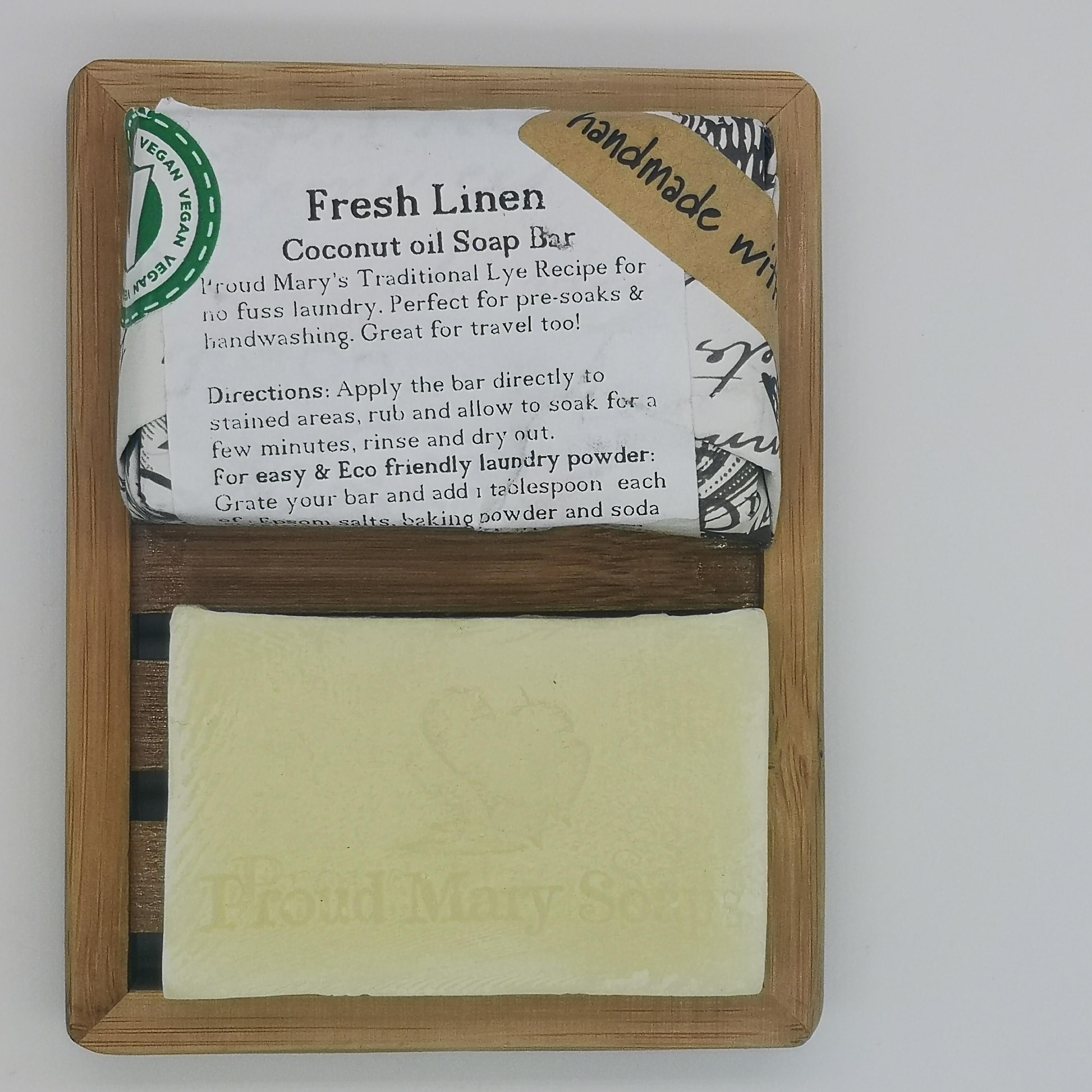 The minimum order quantity for this product is 10 units.