---
Luxury Shampoo
---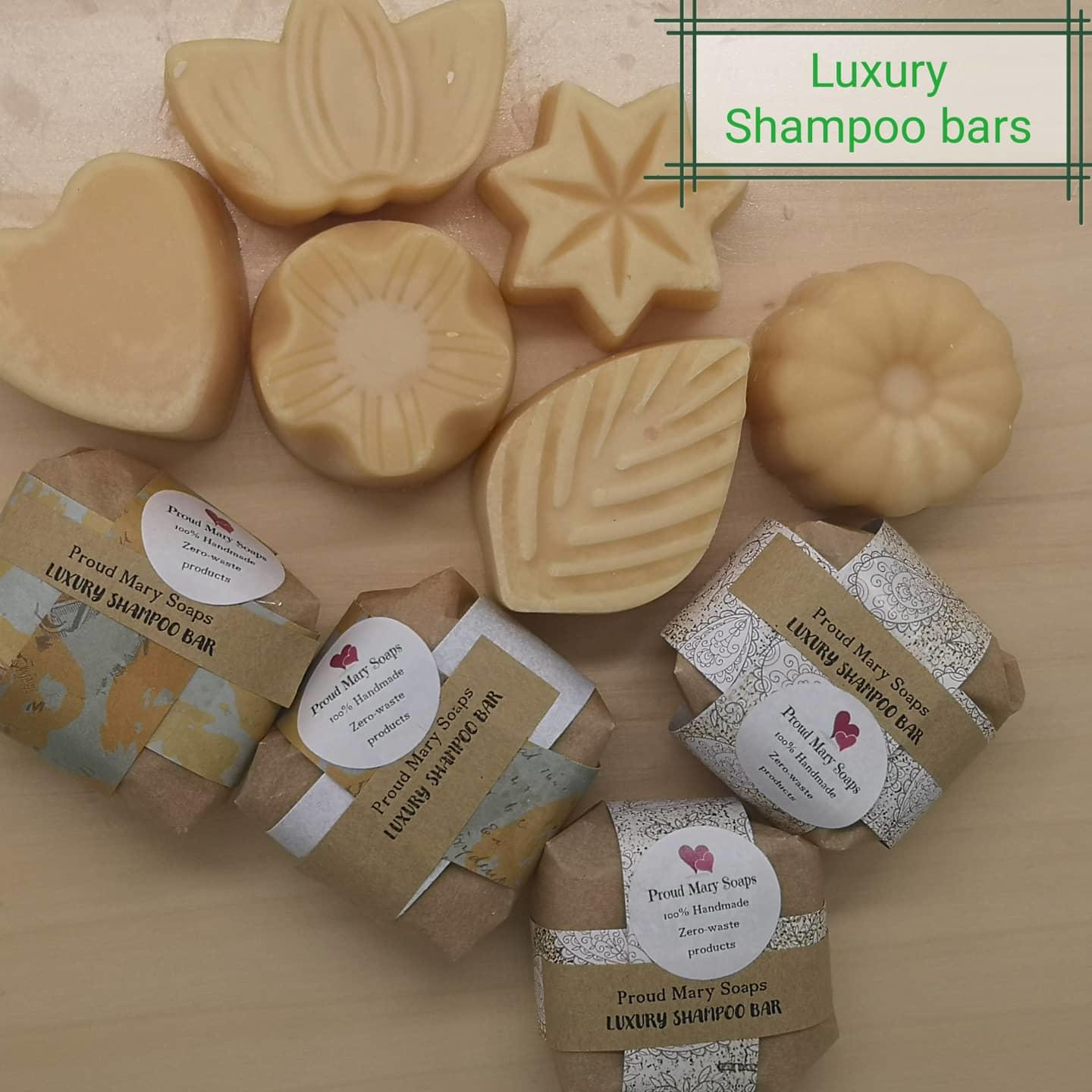 No transition shampoo bar✨
Made with the finest oils including jojoba, castor, Jamaican black almond and coconut oil to clarify, nourish and repair. Great lather with a light floral scent. Follow up with any of our conditioner cubes. 
Also available in Rhubarb & Custard scent for a fruity take. 
Instructions:Create a rich lather by wetting the bar and rubbing it in the palm of your hands. Transfer onto scalp and work your way through. 
Keep bar dry and away from stagnant water. 
Always happy to work with you on ideas, fragrances and shapes. Get in touch for a free quote and samples. 
Ingredients:Sodiun Cocoate Sodium Rapeseedate, Sodium Avocadoate, Sodium Castorate, Sodium Jojobate, Shea butter, Jamaican black almond oil, parfum