---
Our packaging explained
As part of our commitment to our waste, proud Mary soaps packages all our products in zero waste materials. Additional to this, we also ensure that all the paper and that we use our sustainably sourced and where possible reclaimed. Therefore the designs and themes of our paper can change but are always in keeping with our brand. As a reseller we understand the importance of having a product that represents you as well as us, therefore we offer three main options on all of our packaging.
Standard packaging.
This is typically wrapped in a layer of Wax paper with full labelling and information included.
Gift packaging
Our gift packaging is ideal for for those looking for a very special finishing touch to their products. These will have additional bows, tags and colourful packaging.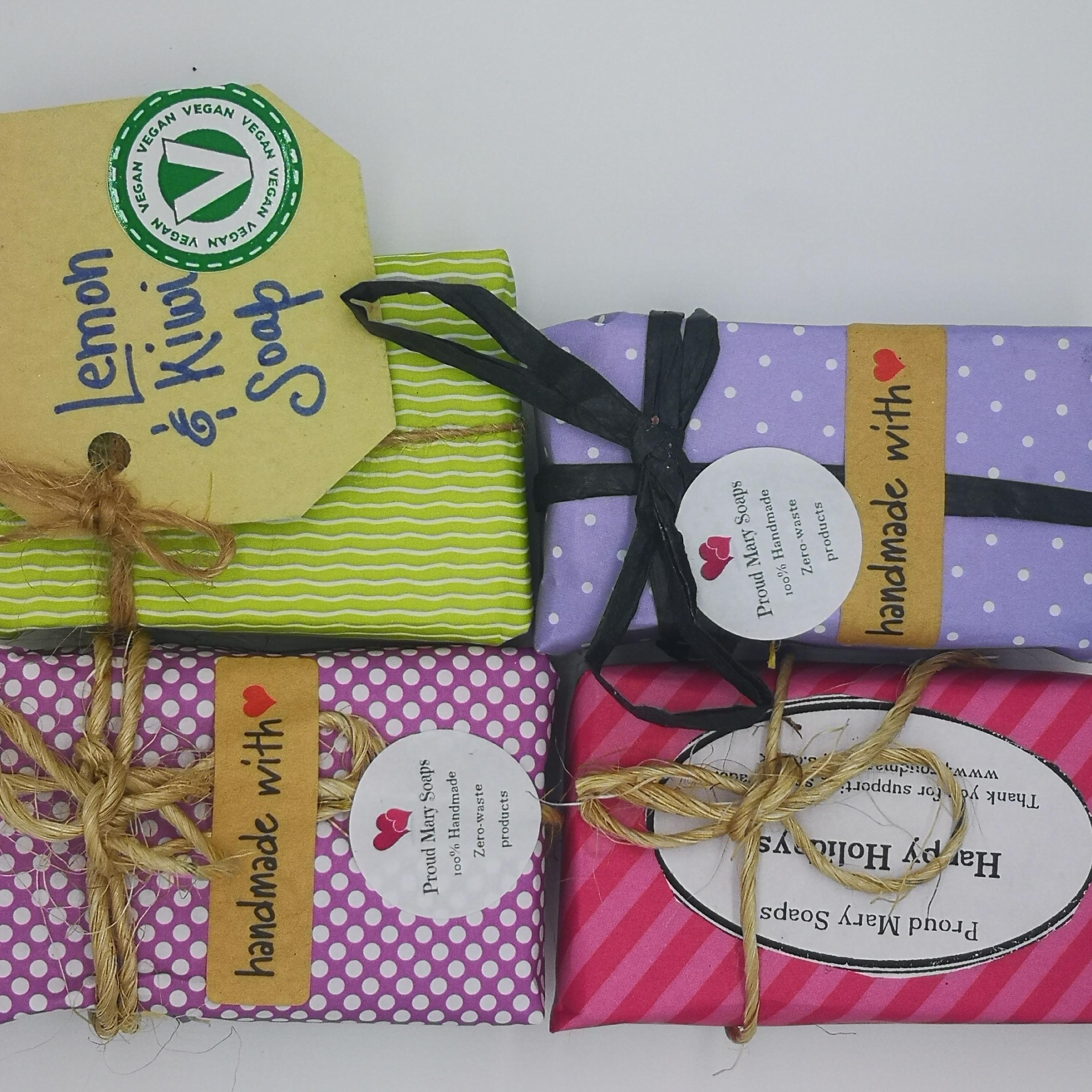 Co-branded packaging
as a bespoke manufacturer, we are delighted to also offer the option of co-branded packaging. Price for co branded packaging is an application based on specific requirements.