---
Pair of Reusable Menstrual Pads £1 delivery
---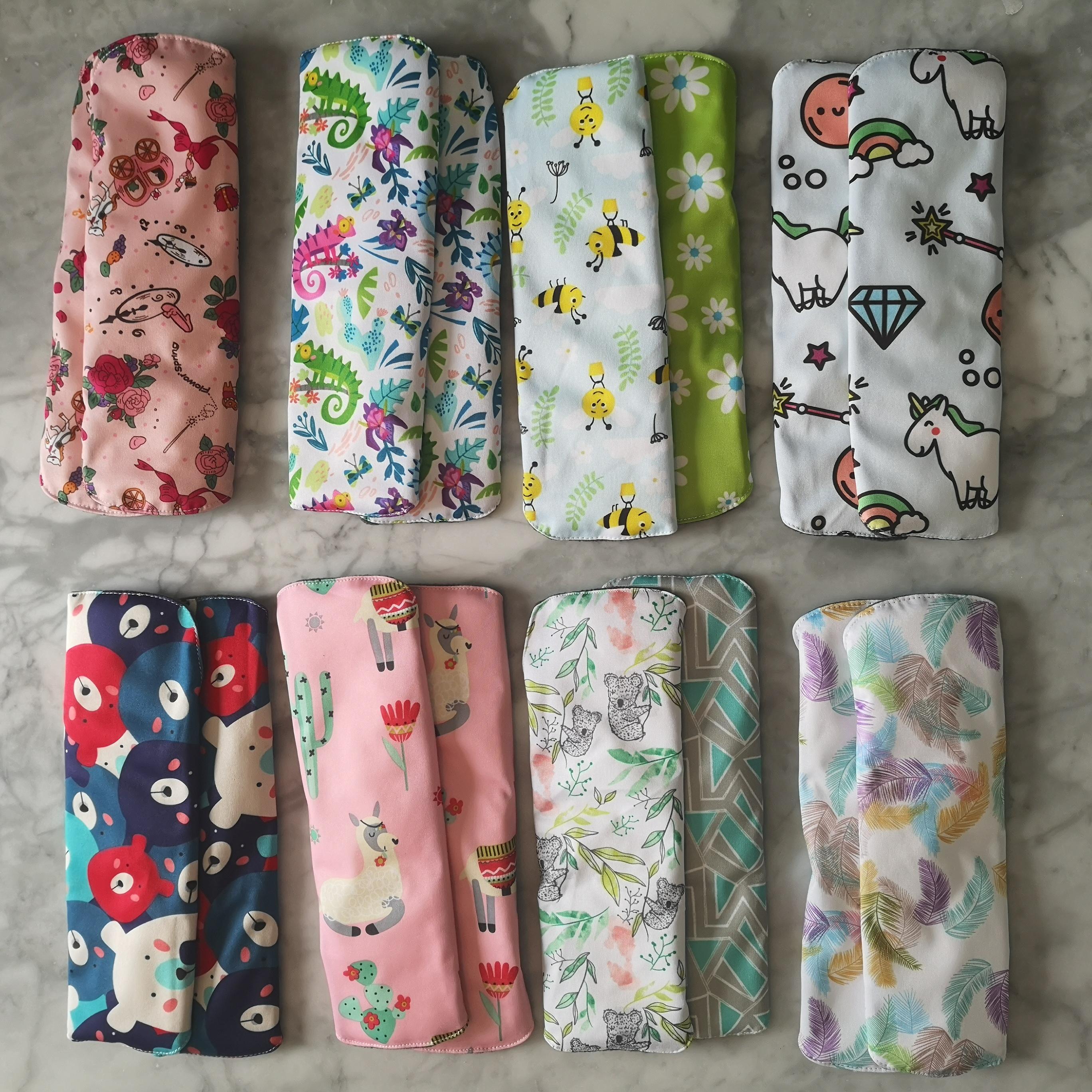 Above :Romance, Chameleon, Bee, Unicorn, Bear. Llama. Koala, Feathers winged pads. 
Once tried, forever loved! Even if you are already an eco Goddess and are using alternatives like the cup, you can also relax at night knowing these pads will do the job. Heavy periods? NO PROBLEM with our long winged pads. Non spill and so easy to clip on & off. Now... What to do with all the £££s you'll be saving. 
What you'll get: A pair of reusable menstrual pads in a variety of great designs. Made from recycled and repurposed materials. Non toxic & hypoallergenic. 1xJute transport bag, 1xMini Proud Mary vegan soap. Only £1 delivery cost on this item! 
Materials:Bamboo fibre, cotton, repurposed non toxic polyester cotton blend. 
How to use:Clip onto underwear as a normal pad. Rinse the pad out in cold soapy water and clip close if required. Machine wash within 8 hrs to avoid stains. Can be dried with delicates. 
The maximum order quantity for this product is 2 units.