---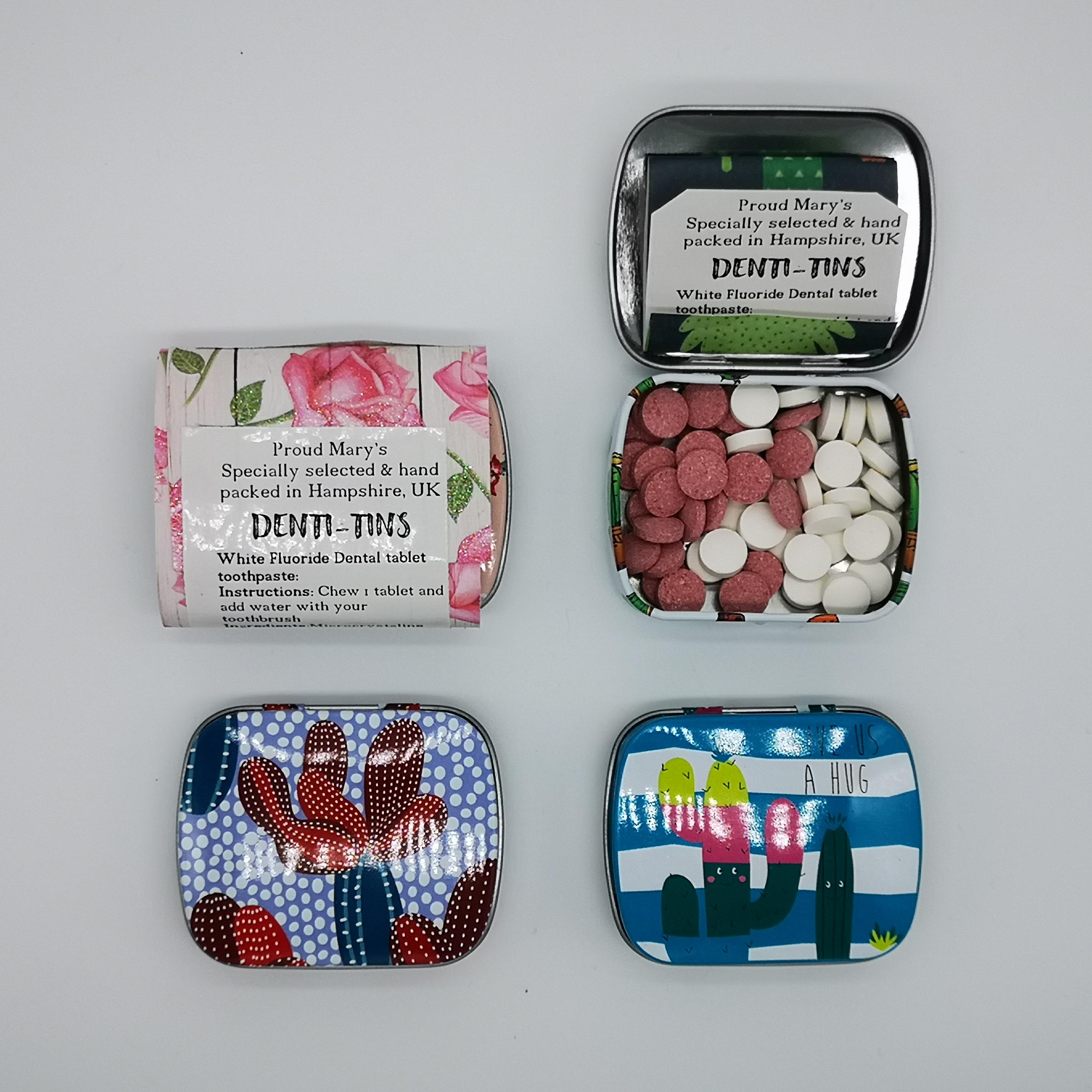 Ingredients
White Flouride Dental Tablet
Microcrystaline cellulose
sodium bicarbonate
silica
sodiumlaurylglutamate
magnesium sterate
aroma(natural mint flavour)
menthol
xathan gum
stevioside
citric acid
sodium fluoride
eugenol
Purple Thyme Mouthwash Tablet
Sodium benzpate
natural mint oil
thymol
Menthol
saccharin
effervescent base
Proud Mary Soaps "Denti tins"
---
And convenient and stylish way to house both toothpaste and mouthwash!
These tins contain a two weeks supply of White Mint Fluoride Toothpaste and Mint & Thyme Mouthwash.
Directions for use:
White Fluoride Dental tablet toothpaste:
Chew 1 tablet and add water with your toothbrush.  Use as you would a normal toothpaste.  Do not swallow
Purple Thyme Mouthwash tablet:
Add 1 tablet to 100ml glass of water and allow to dissolve.  Swirl around the mouth for 30 seconds to 1 minutes. Do not swallow
The minimum order quantity for this product is 10 units.