---
Ingredients
Cotton and Bamboo Fibre Blend (Inner Lining)
Water-Proof Cotton and Polyester Blend (Outer lining)
Set of winged reusable menstrual Pads
---
Every year, billions of soiled single-use pads and tampons end up in the ocean and landfills, creating a host of environmental issues. These reusable and easily washable pads are an ideal alternative. Each set comes with an odour proof and waterproof pouch
Pack of 5 contains:  2 x Large winged pads (Heavy flow or up to 12 hours) and 3 Regular pads (Medium flow or up to 6 hours). .
Pack of 3 contains: 3 x Large winged pads
Benefits
Super-absorbent and generous length for added comfort and protection,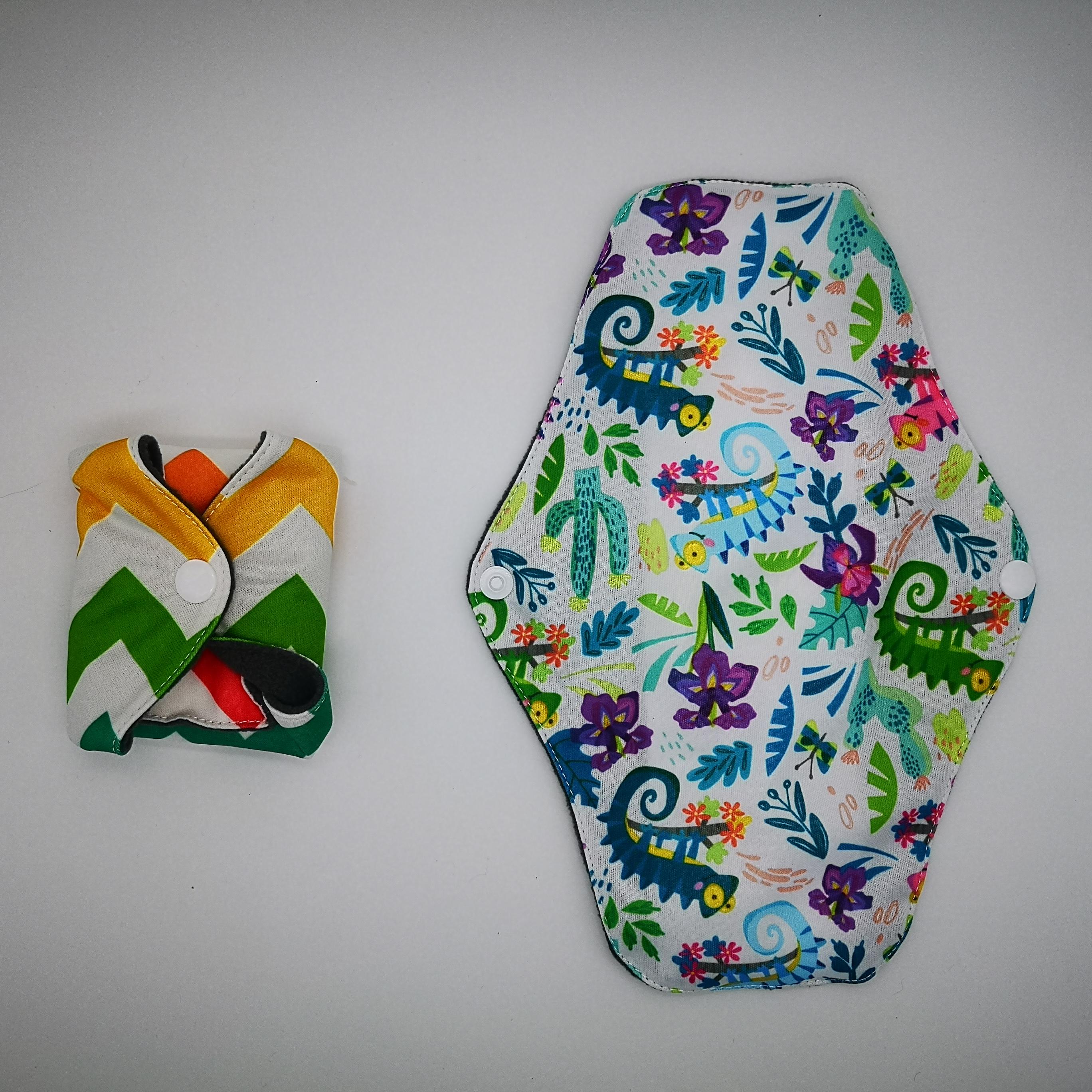 wings clip to underwear like a normal pad and clip inward to contain and conceal the pad for easy transport.  
Bamboo and cotton blended fibres are highly absorbent, retaining liquid in the the inner lining.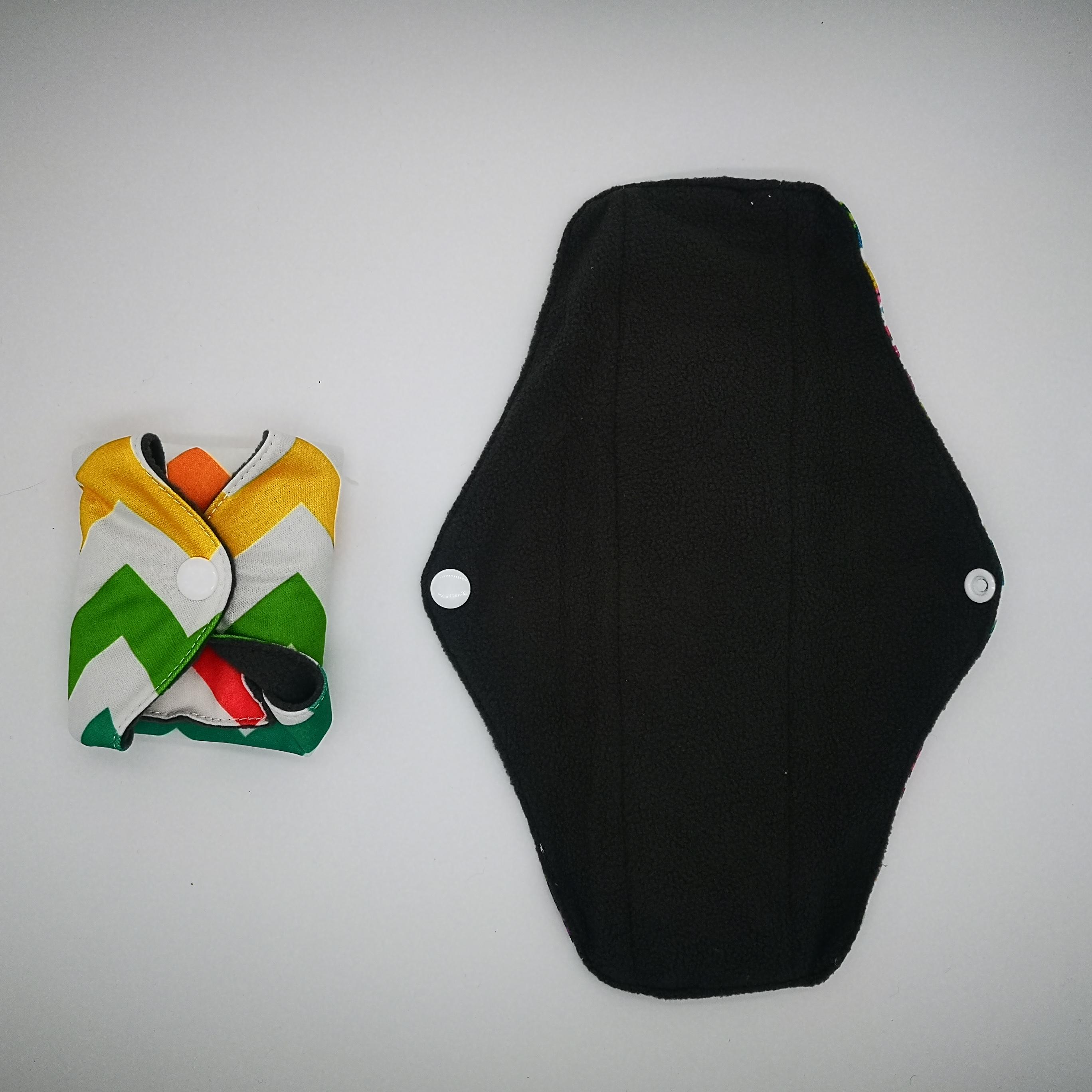 Comfortable & non bulky.
Naturally anti-bacterial and rinse clean with cold water and soap.  
Fast air-dry provide quick and easy turnaround for easy reuse on the go
Comes with a small, cotton and hemp jute bag
Pays for itself within 5 months!
Cleaning and care
Hand wash directly in cold water with soap.
Machine-wash within 8 hours of last use to avoid staining.  Can be tumble-dried on "lights and delicate" setting 
Proud Mary recommends using one of our patented cold-pressed Lemon or Lavender & fresh linen laundry soap.
Design
As these pads are upcycled, we don't choose specific designs so we will send them in random selections.  This is to ensure the most sustainable process possible,
The minimum order quantity for this product is 10 units.