---
Ingredients
Cotton and Bamboo Fibre Blend (Inner Lining)
Water-Proof Cotton and Polyester Blend (Outer lining)
Wholesale Reusable Menstrual Pads
---
Every year, billions of soiled single-use pads and tampons end up in the ocean and landfills, creating a host of environmental issues. These reusable and easily washable pads are an ideal alternative. Each set comes with an organic jute travel pouch and full care instructions. 
Pack of 5: 2xLarge winged pads (heavy flow/night time cover)OR 1 Large winged + 1 Regular flow pad + 2 Regular discreet pads(medium flow or up to 4 hours).  RRP £20-25
Pack of 3: 3 x Large winged pads RRP £15-18 OR Pack of 3 pads 2 Large, Reg and Discreet. 
Get creative! Give us a call if you'd like to design a gift set. We're always happy to help! These pads work brilliantly with tins, pouches and all our soaps! Proudmarysoaps@gmail.com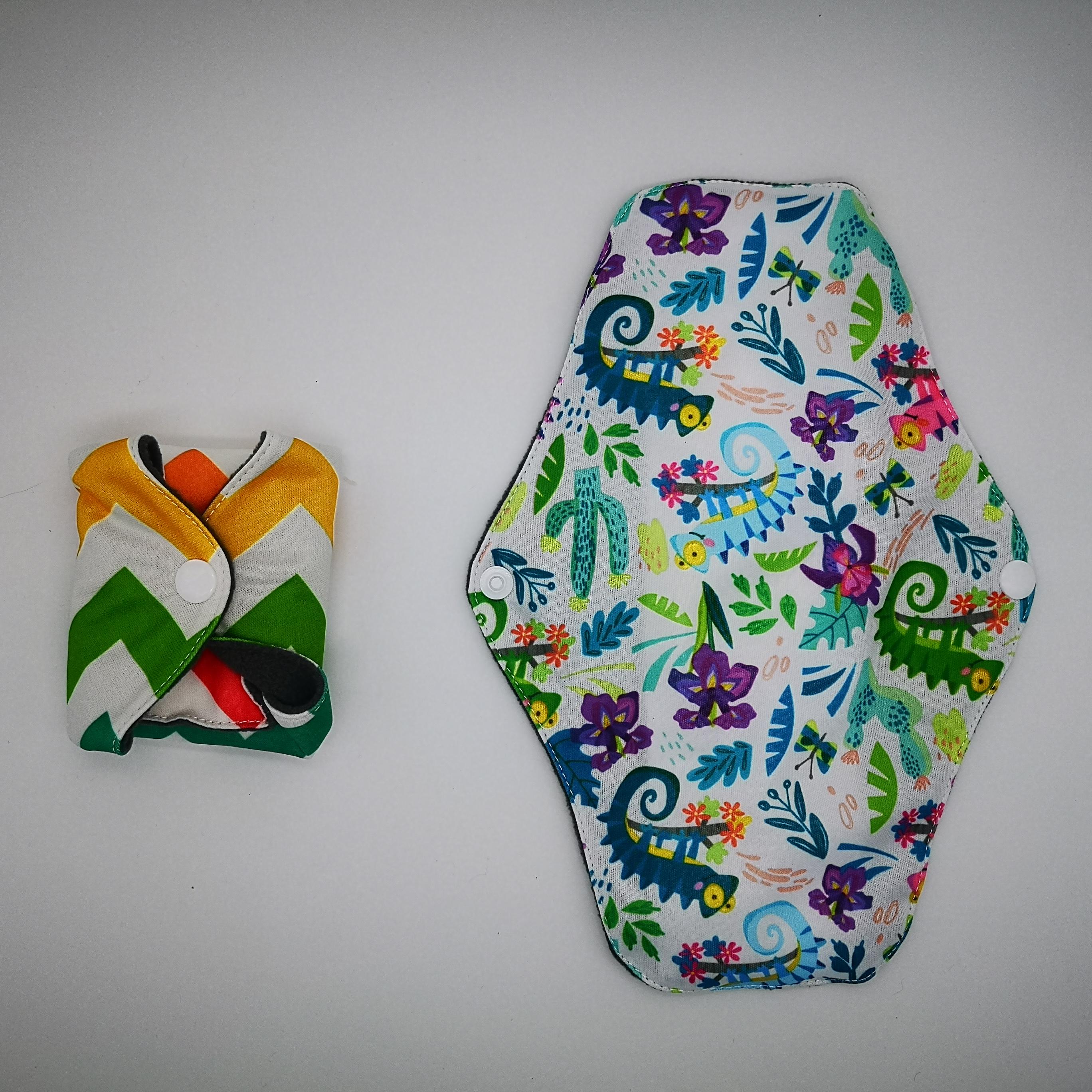 Wings clip to underwear like a normal pad and then clip inward to contain and conceal the pad for easy transport.  
Bamboo and cotton blended fibres are highly absorbent, retaining liquid in the the inner lining.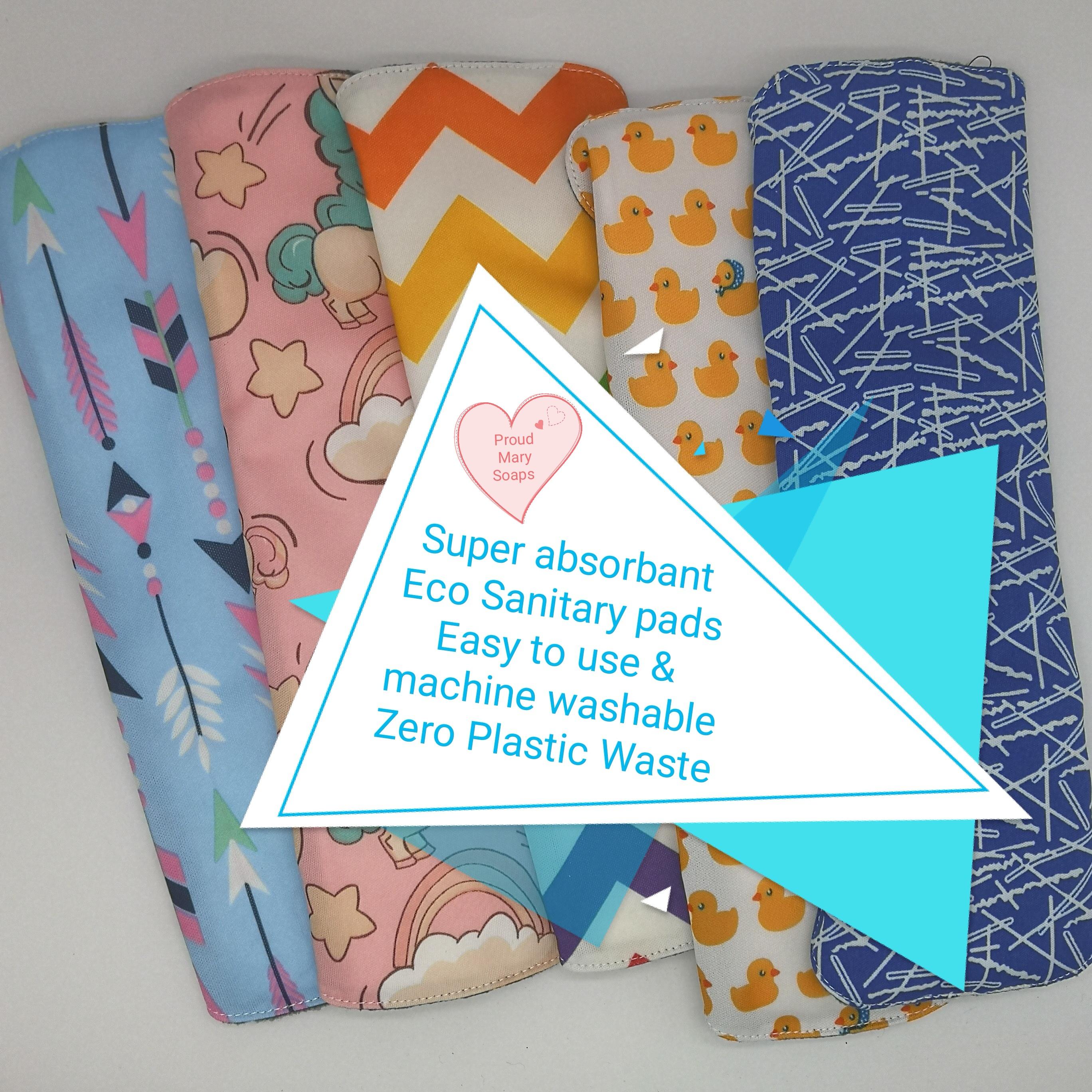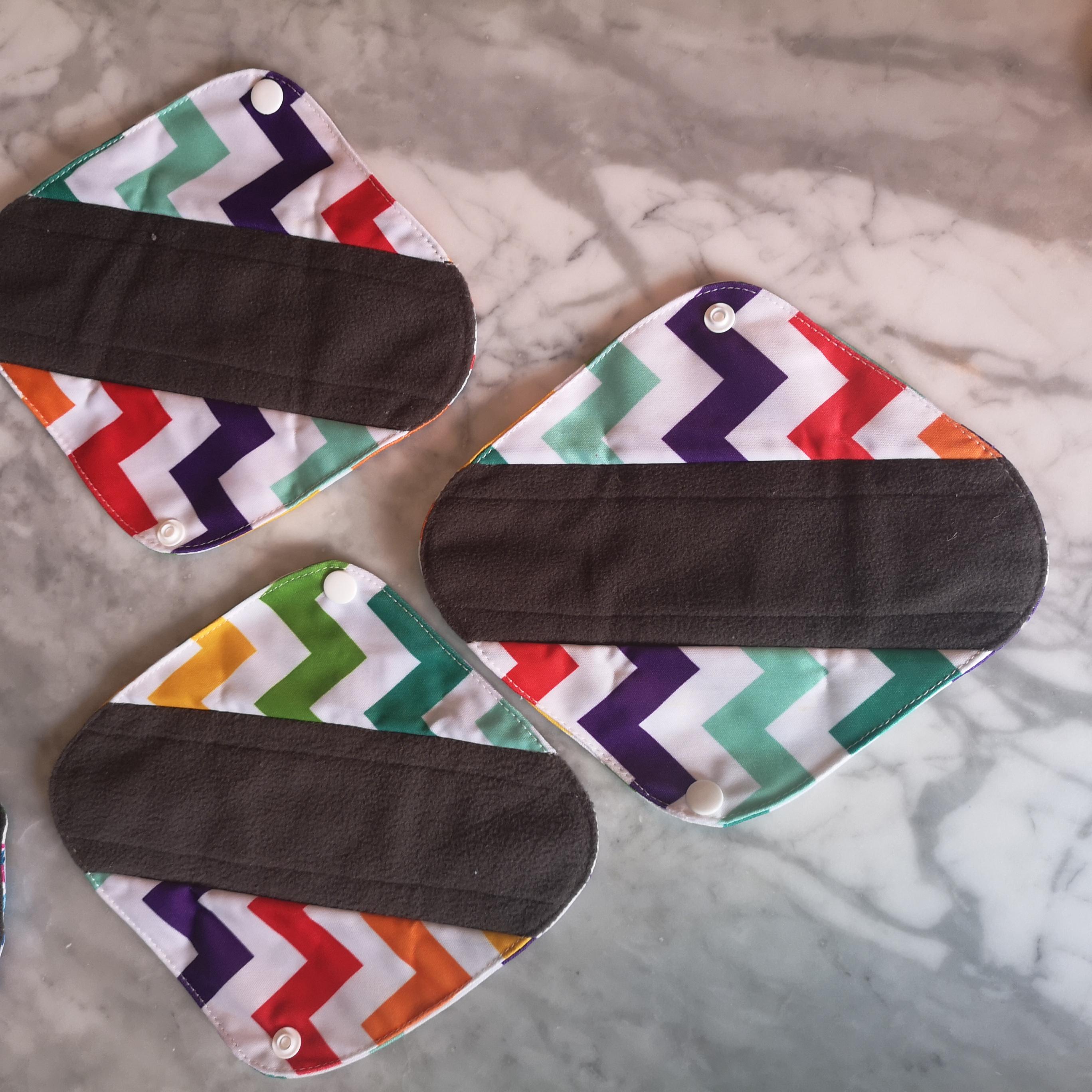 Made from repurposed fabrics and  with Bamboo and cotton linen blend. These pads are antibacterial, Hypoallergenic super absorbant, comfortable & non bulky.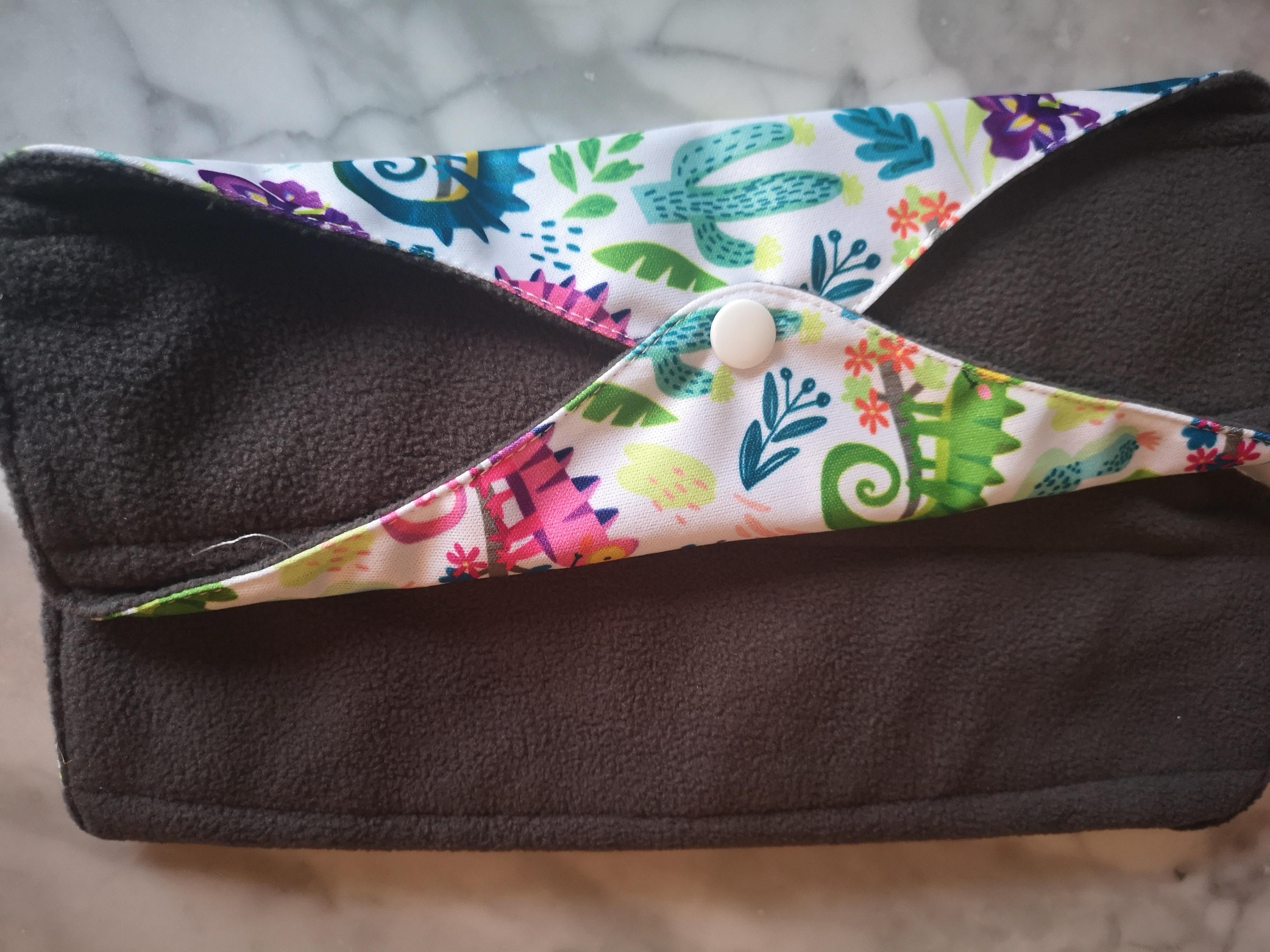 Please get in touch if you'd like to see our current patterns and stock availability. We update and refresh our stock in keeping with what our manufacturers provide. Proudmarysoaps@gmail.com 
The minimum order quantity for this product is 10 units.