---
Trio of Reusable Menstrual pads
---
Proud Mary has put together this cute selection of reusable pads. They are all long & winged, ideal for heavy flow or if you need all night/upto 8hr coverage. 
Each pack contains care instructions, 3 x reusable menstrual pads, 1x jute travel bag and 1xmini vegan soap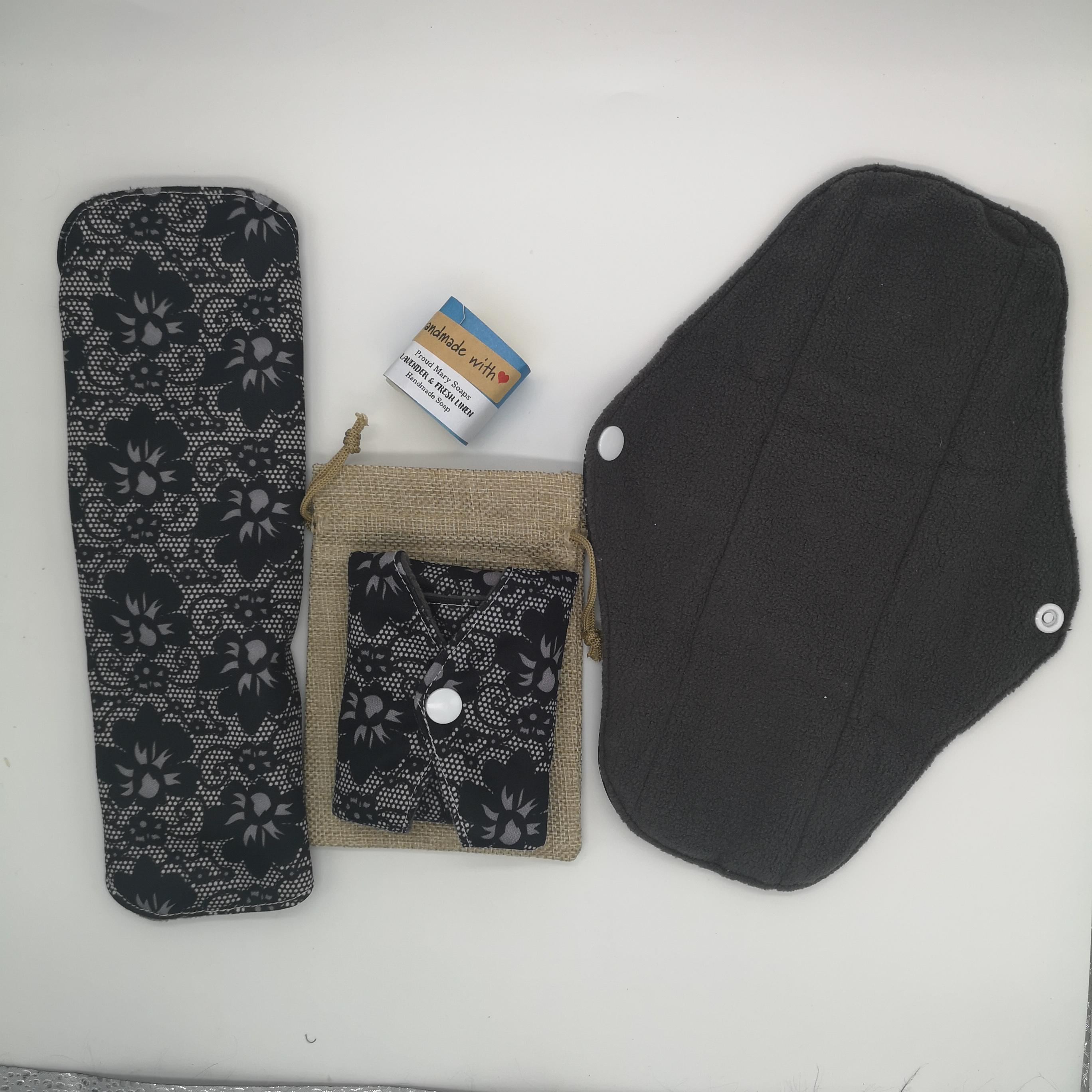 Trio in Black with travel jute and mini Vegan soap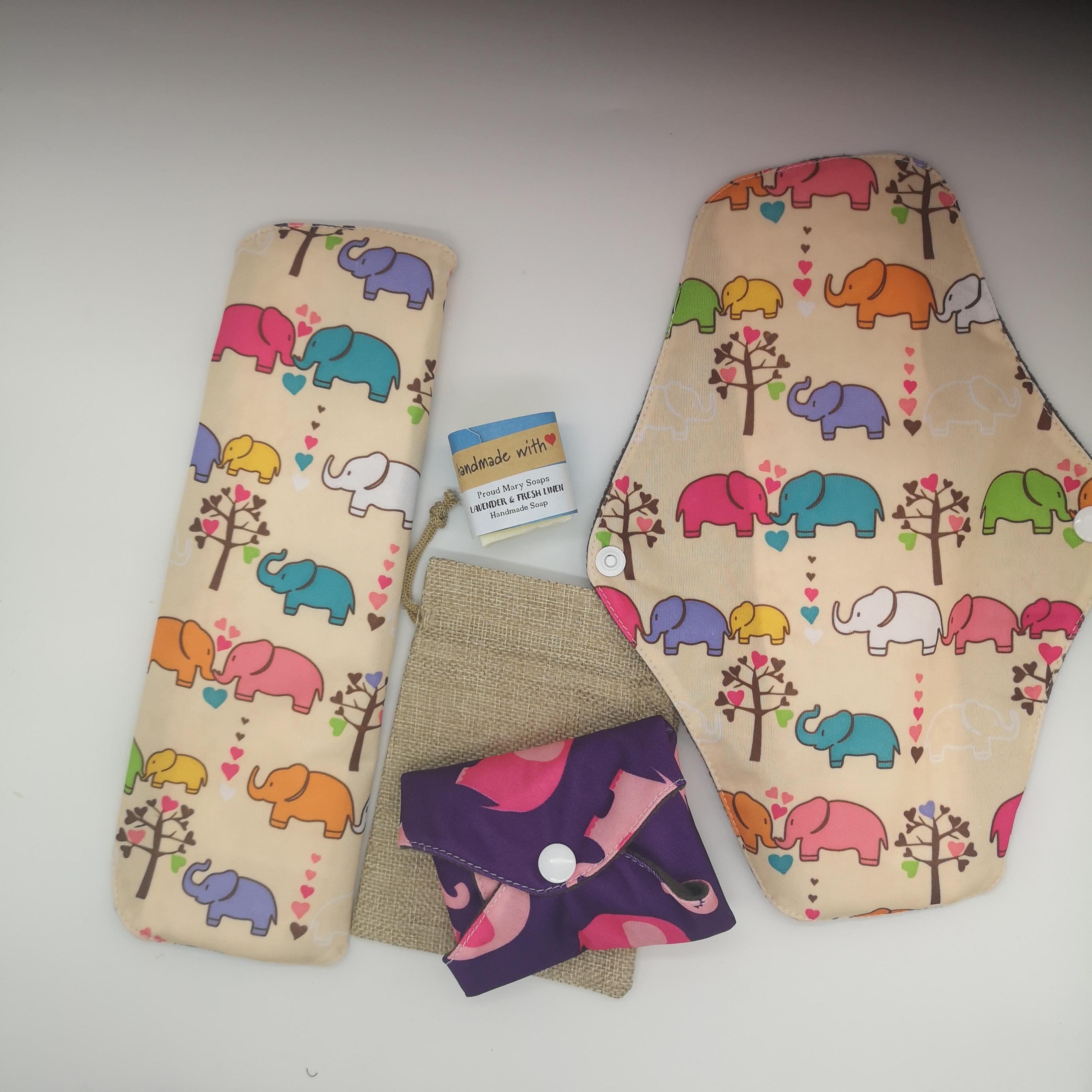 Trio of Elephants jute travel bag and mini soap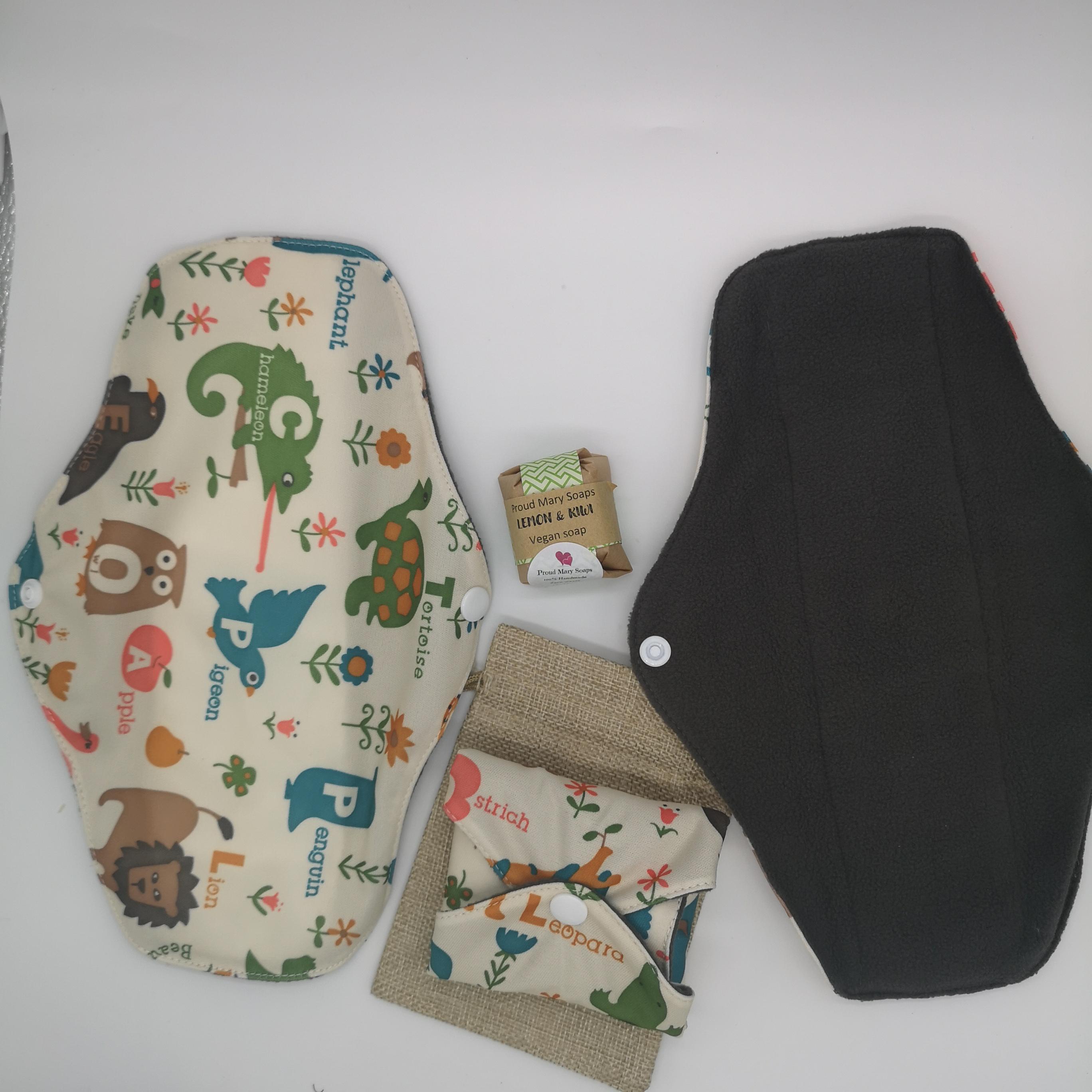 Trio of Animal Alphabet.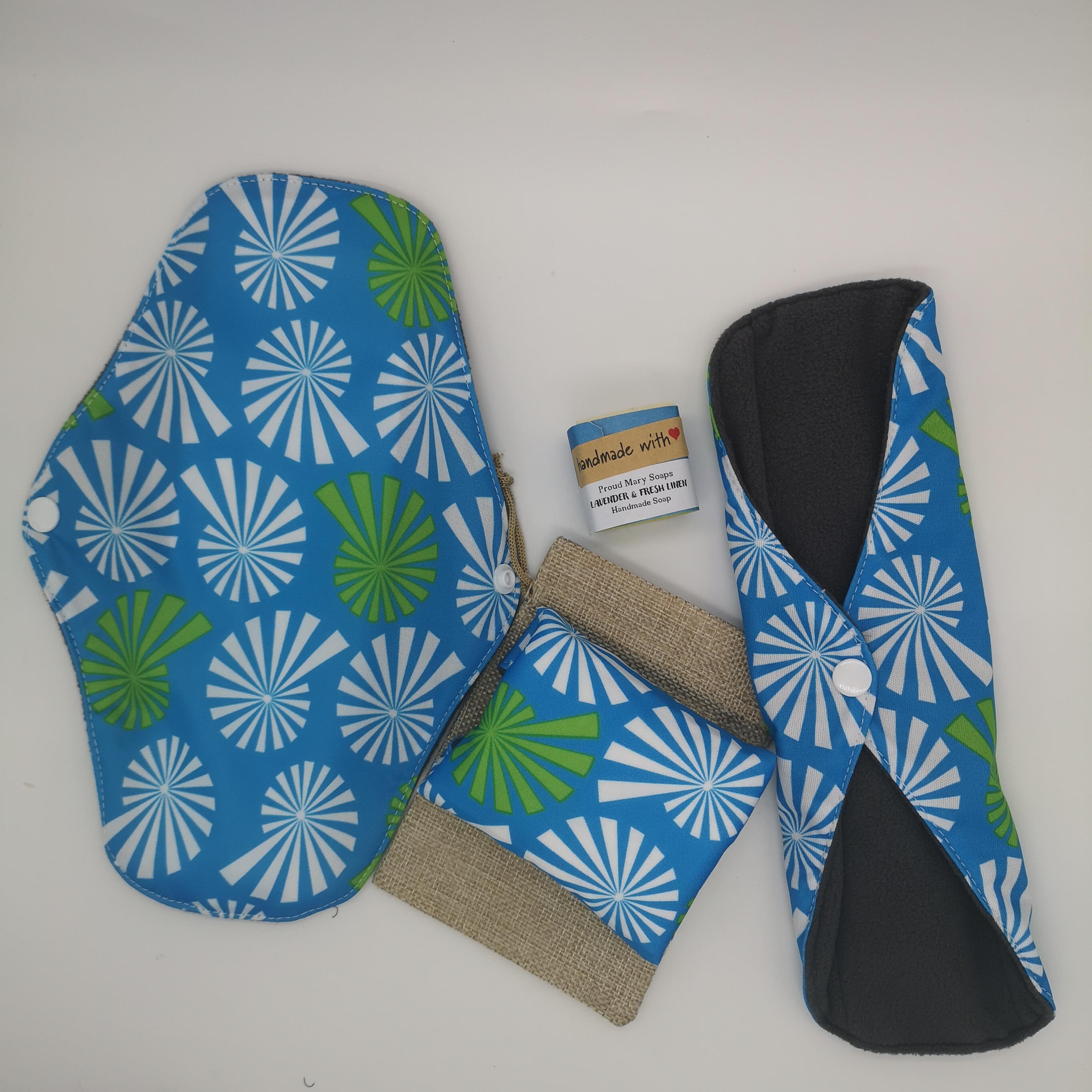 Trio in Blue white green
The maximum order quantity for this product is 1 units.