---
Wholesale Shampoo & Conditioner bars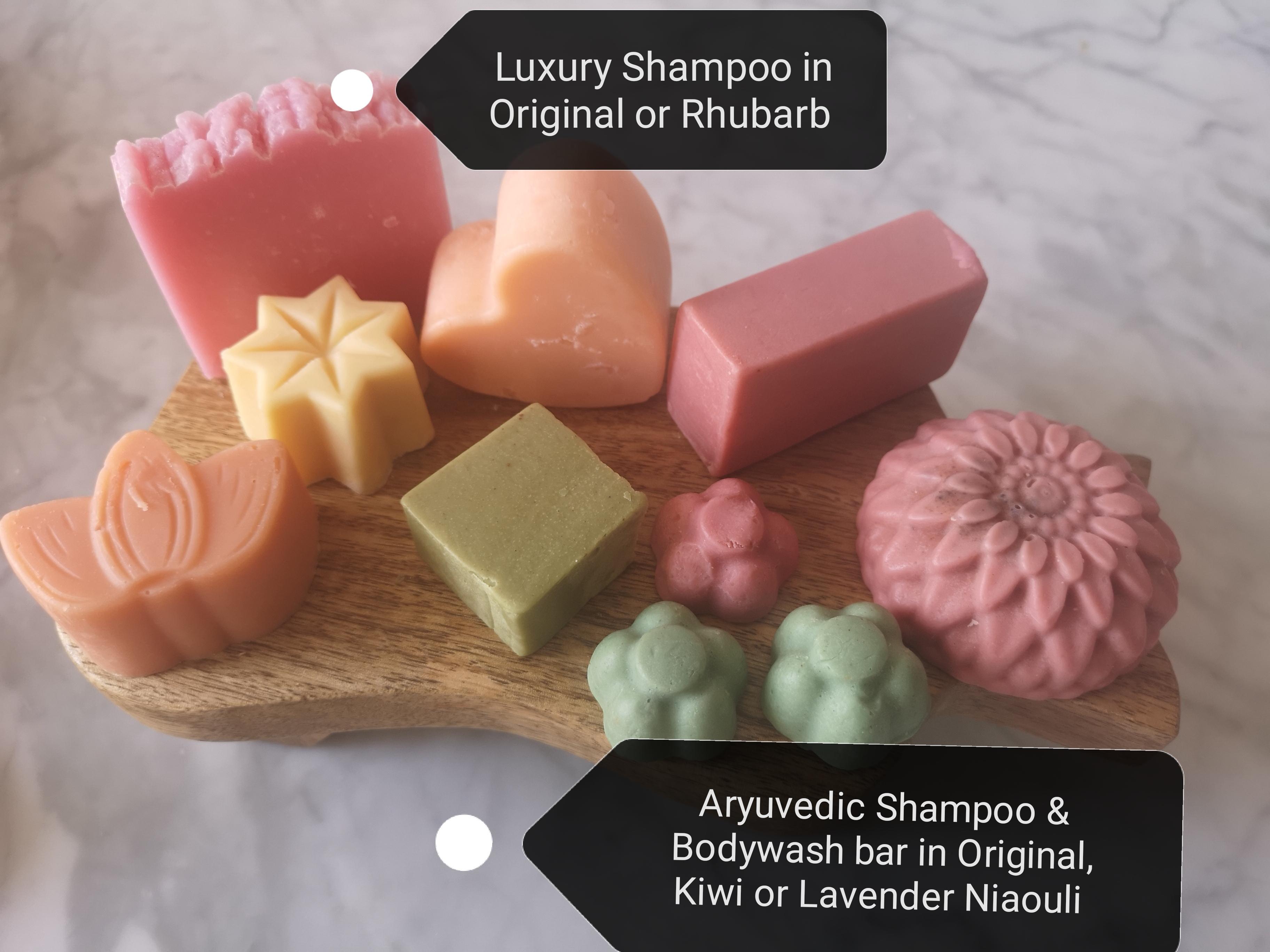 Proud Mary Soaps is proud to manufacture bespoke and wholesale haircare products. Vegan & Palm free
Evolution of the Shampoo bar
Here at Proud Mary, we are always looking for that perfect formula. Turns out, there are several!
If you love a bubbly lather that leaves hair soft, lightweight and shiny, our luxury shampoo bar is the one to try! Our original formula has a floral scent while our Rhubarb & Custard is a real treat. Follow up with one of our small but mighty conditioner cubes. Made using coconut oil, castor oil, Jamaican black almond oil and olive oil, all known for their clarifying and repairing properties. Handmade in small batches always.
Our Aryuvedic Shampoo and body bar is a non soap& non chemical formula. Use it as your moisturising body bar and/or shampoo, or both.
Made with a selection of organic and ethically sourced mango, shea and cacao butters, black almond, neem and coconut oils to nourish your skin and hair. Carefully selected soapnuts ground from chestnuts and indian gooseberries are natures detergent. They bubble and lather when in contact with warm water. Litte goes far so an economic bar that lasts! This formula is ideal for mature, dry, frizzy, knotty, dull, damaged hair as it provided a 'straightening' effect. Also great for Afro-ethnic hair and can double up as a weekly treatment to boost shine and body.