---
Spotlight on Eco-preneurs. Veganuary's shout out
Friday 22nd January 2021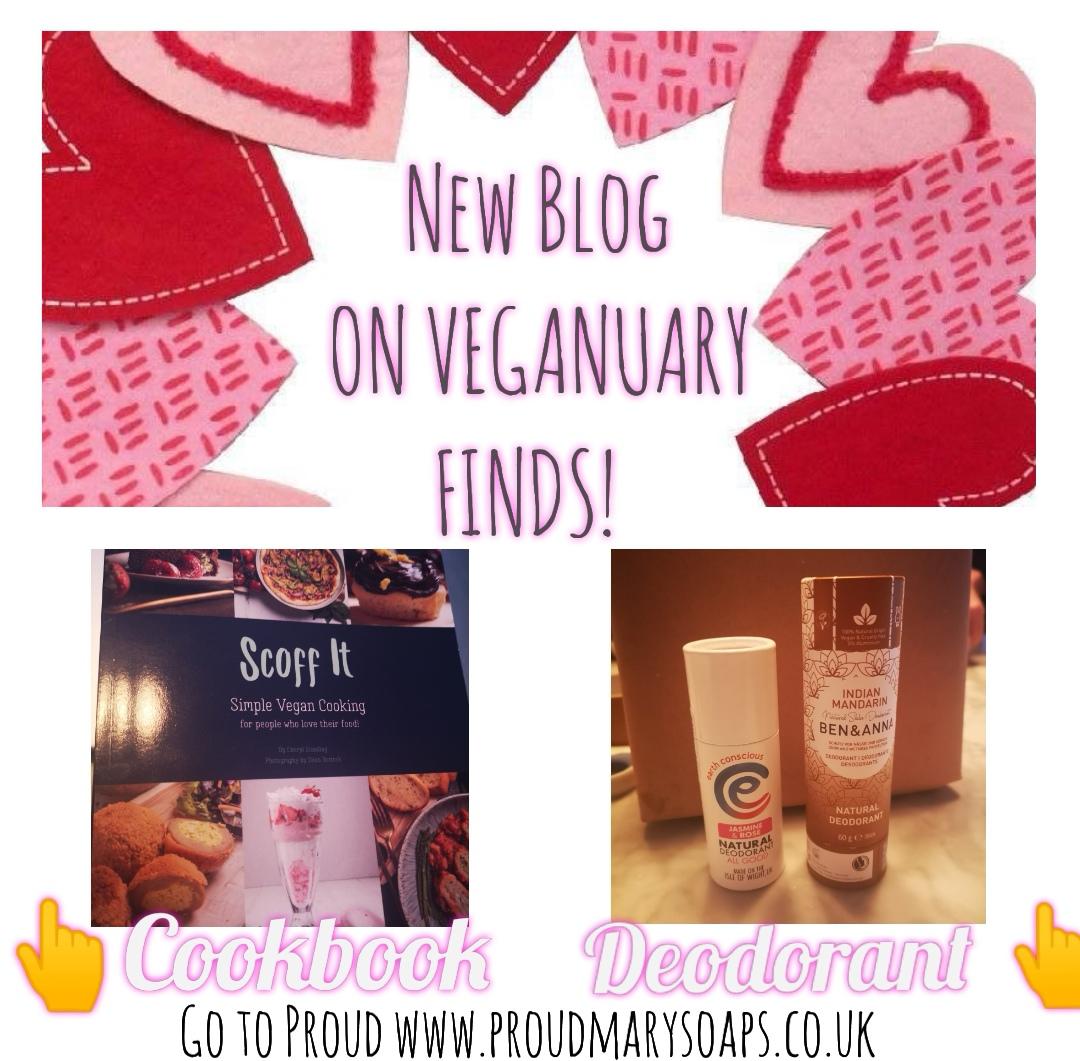 Today's blog is a celebration of eco-preneurs that have changed my life in a small or big ways! I think they deserve a shout out, right? Yes! So, let's kick off with DEODORANTS!
As many of you know, people with sensitive skin (me included) also have a bad history with deodorants. That hiddeous burning, itchy feeling you get when you rub something on your body and it HATES it! The only deodorant that is truly 'natural' and non chemical is the salt crystal but that doesn't work on my skin or cover the smell. For years I used an American brand called Tom's of Maine which was super expensive but worth it. Slowly, most supermarket brands began coming out with special formulas for delicate skin. There are several that work just fine on me and back when I began using them, I hadn't thought of the amount of plastic waste left by used deodorant canisters and containers. Making my plastic waste someone else's problem just doesn't sit well with me, and I'm dedicated to changing this wherever I can.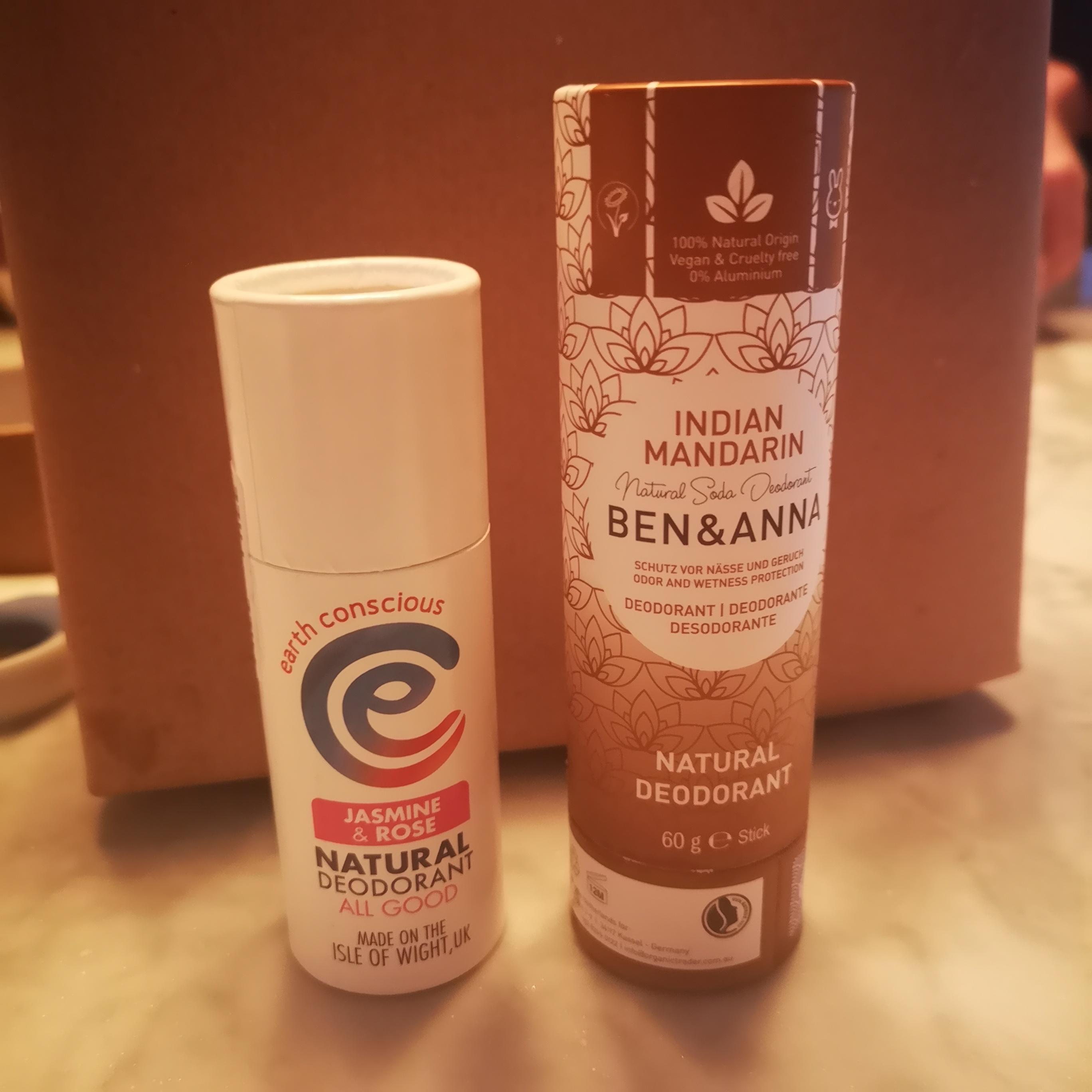 Thankfully there are eco-preneurs out there with big brains AND big hearts that are transforming the way we live with the little things that can make a big difference, like deodorants! Cleaver cooks out there who have not only come up with natural formulas that work, they also come in cardboard, plastic free packaging! These deodorants are usually made with nut butters like shea, as well as naturally derived deodorizing ingredients like baking soda and essential oils. The 'bulking 'materials are usually made of arrowroot powder or cornstarch. This allows the deodorant to stay solid and gives the gliding quality we need. I absolutely love the Isle of Wight based brand, EarthConscious. In my opinion, they make the best deodorants. I use the jasmin and rose but they have other scents. Their formula works to cover sweat and smell! This has lasted me a month and a half which is great too. I purchase mine from Earthian Goods, Zero Waste shop in Winchester. A lovely place to find other great sustainable living products too BTW.
If you are sensitive to baking soda, I have also tried and recommend BEN &ANNA which I discovered earlier this month at FILL UP, Zero Waste shop in Alton. They have a higher concentration of oils and butters to soothe and protect so you may want to give this a go. Baking soda is crucial for stability of bad smells and bacteria but we all have different levels of tolerances to it. Some of us cannot tolerate it all and should avoid it. Good news! There are plenty of varieties out there like Native, Wild and Proverb that offer refillable containers with their deodorants but I haven't tried them yet. The point is, I think there's plenty to chose from and we should all make the switch now. Seriously such a small thing to do, that can make a big difference now. We all need to be doing what we can to stop the spread of unnecessary plastic. It's our back yard folks!
Moving on from deodorants and celebrating more Veganuary success, have you got your copy of Scoff It! Simple Vegan cooking yet? I bought mine in December to kick start veganuary with some new and delicious recipes. I was in for a treat! Vegan cook, Cheryl takes on the big favourites like scotch eggs, burgers,quiche and a vegan sausage wellington that will leave you totally convinced this is the way to go! Tasty, satisfying and affordable. During lockdown, this book has kept me and my children busy making tasty meals (it's nice to have little fingers that want to cook!). You can purchase your copy today on amazon and don't forget to follow her on instagram!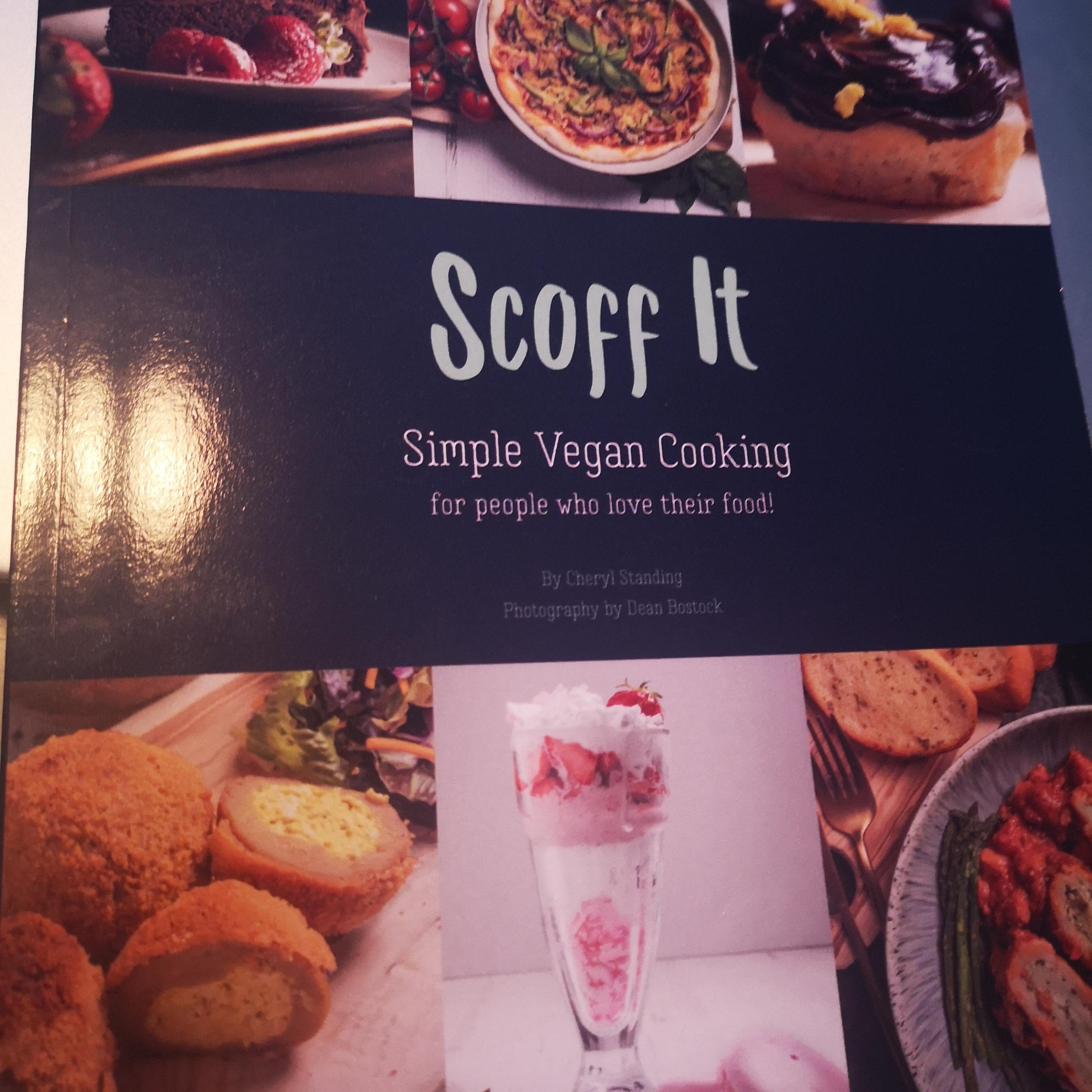 So, that's it for this month's spotlight on super eco-preneurs. Please give them a try and spread the word! Best wishes always,
Proud Mary x