---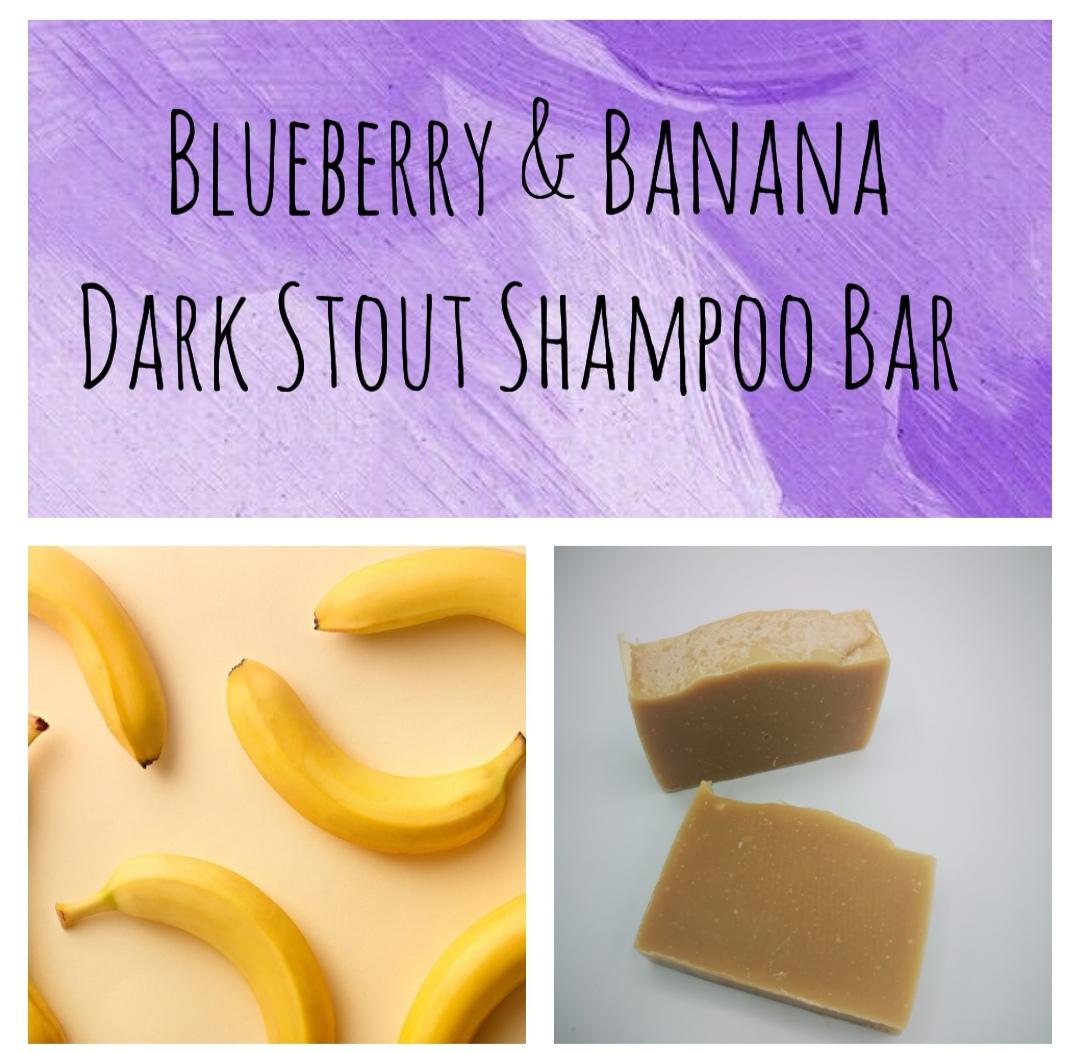 February special: Blueberry & Banana Shampoo
---
Made with Irish dark stout beer for extra B vitamins, body and care; this super bubbly shampoo bar is food for your hair and scalp. 
Added fragrances of blueberry and banana give this bar a fruity fragrance! Pair up with one of our Small and Mighty Conditioner cubes or why not try one of our Moisture Boost bars if you have curly or extra frizzy/dry/grey hair?
How to use a shampoo bar: Proud Mary makes a superior bar to most so follow these tips to make the most out of the product. OUr bars are oncentrate so avoid applying directly to your scalp, instead build the lather in your hands and transfer onto your scalp. Put the bar down and work the lather through your scalp and hair. Rinse and repeat. Follow up with a conditioner cube and keep your bars dry in between washes by resting them on a soap dish and away from stagnant water.
What to do with end? Don't throw them away! Grate them, mix them with some Epsom salts,pour some hot water over them and have a bath!