---
February Special soaps and shampoo bar
---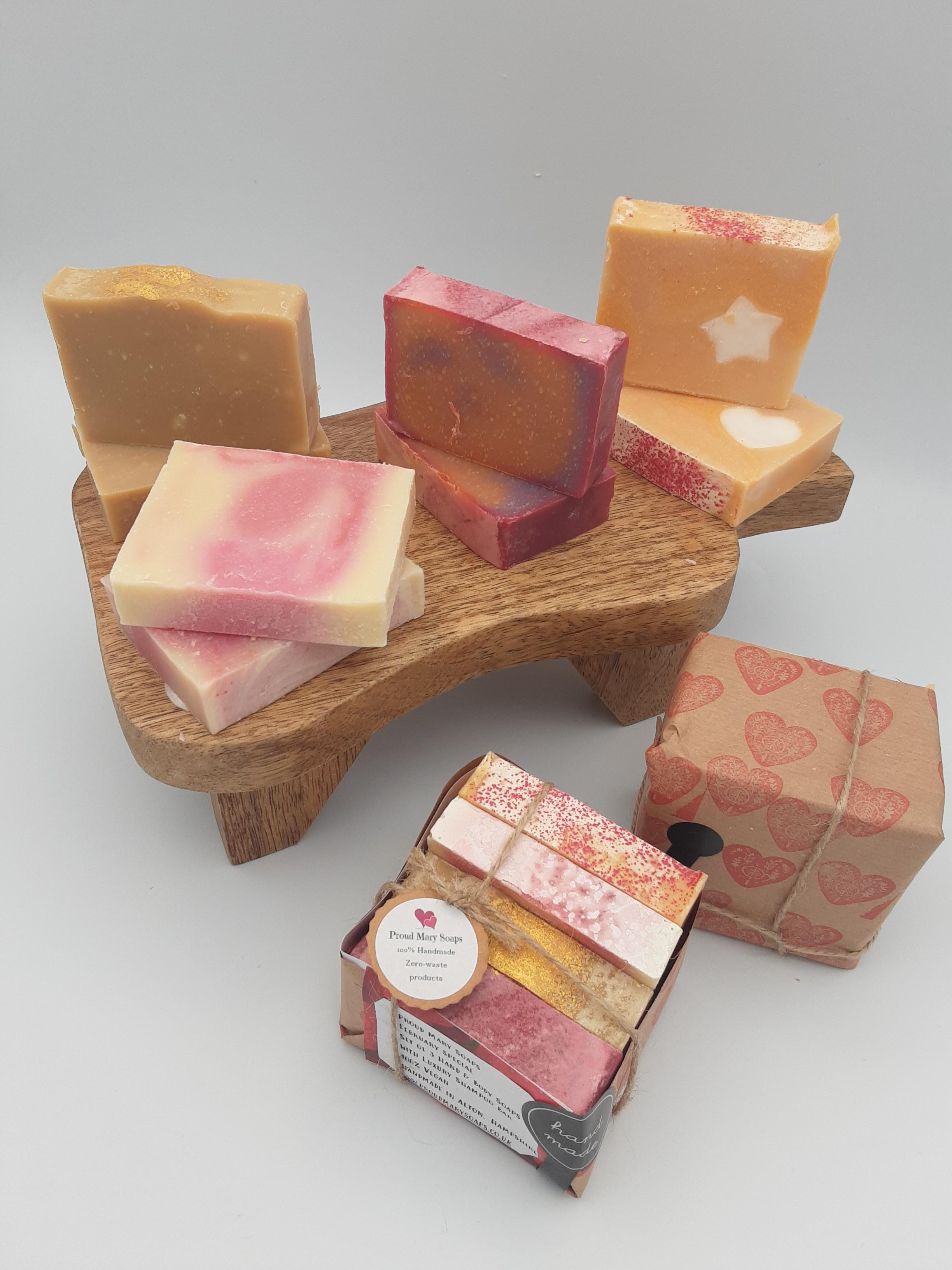 Our February Special!
This beautiful set of soaps plus shampoo bar is an ideal gift and also makes an excellent value bundle.
Includes 
1x Raspberry Ripple Soap
1x Strawberries and Roses soap
1x Cosmic Cleanser soap (lemon, chamomile, frankincense myrrh)
1x Blueberry and Banana shampoo bar made with stout beer for extra nourishment and shine.
 All soaps are made with the saponifed oils and butters of shea, cacao, mango seed, coconut, olive, rapeseed, castor and sweet almond.
Our shampoo bars are made with the saponified oils of coconut, olive,rapeseed, jojoba, avocado, peach kernel, castor, neem and sweet almond. 
Wrapped in recycled brown paper decorated with hearts.