---
'I love PMS' Set of 6x light to Medium Flow Reusable Menstrual Pads with "No Drama Llama" Pouch and soap
---
Our pads are THE BEST QUALITY AND VALUE on the market for lots of reasons! Investing in reusables saves you money and helps the environment. Our stockist only uses surplus and repurposed materials so each set is unique! 
Our pads are selected for their perfect length and are guaranteed leakproof, antibacterial and hypoallergenic.
Instructions: Wings clip to underwear like a normal pad. Liquid drains down to keep upper layer dry. Change when the pad feels full.
Cleaning & Care: Rinse thoroughly in cold water immediately after use until the water runs clear then close and clip if transporting or on the go. Wash within 8hrs to avoid stains. Safe for washing machine & tumble dryer.
We offer two sets: 6x Light floral patterns OR 6x dark floral patterns. These may include animals & shapes. They will be of the highest quality and materials.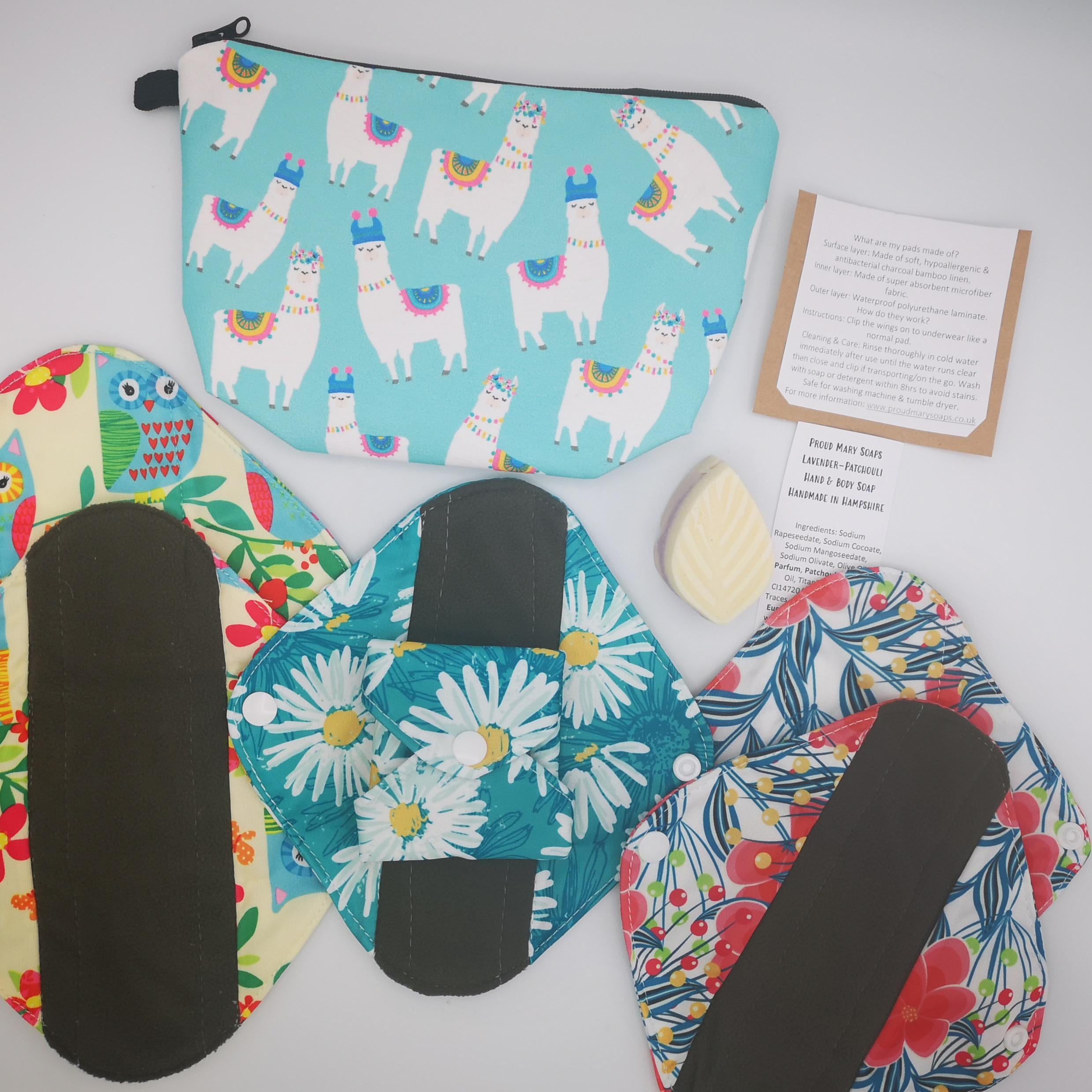 Dark pattern example below: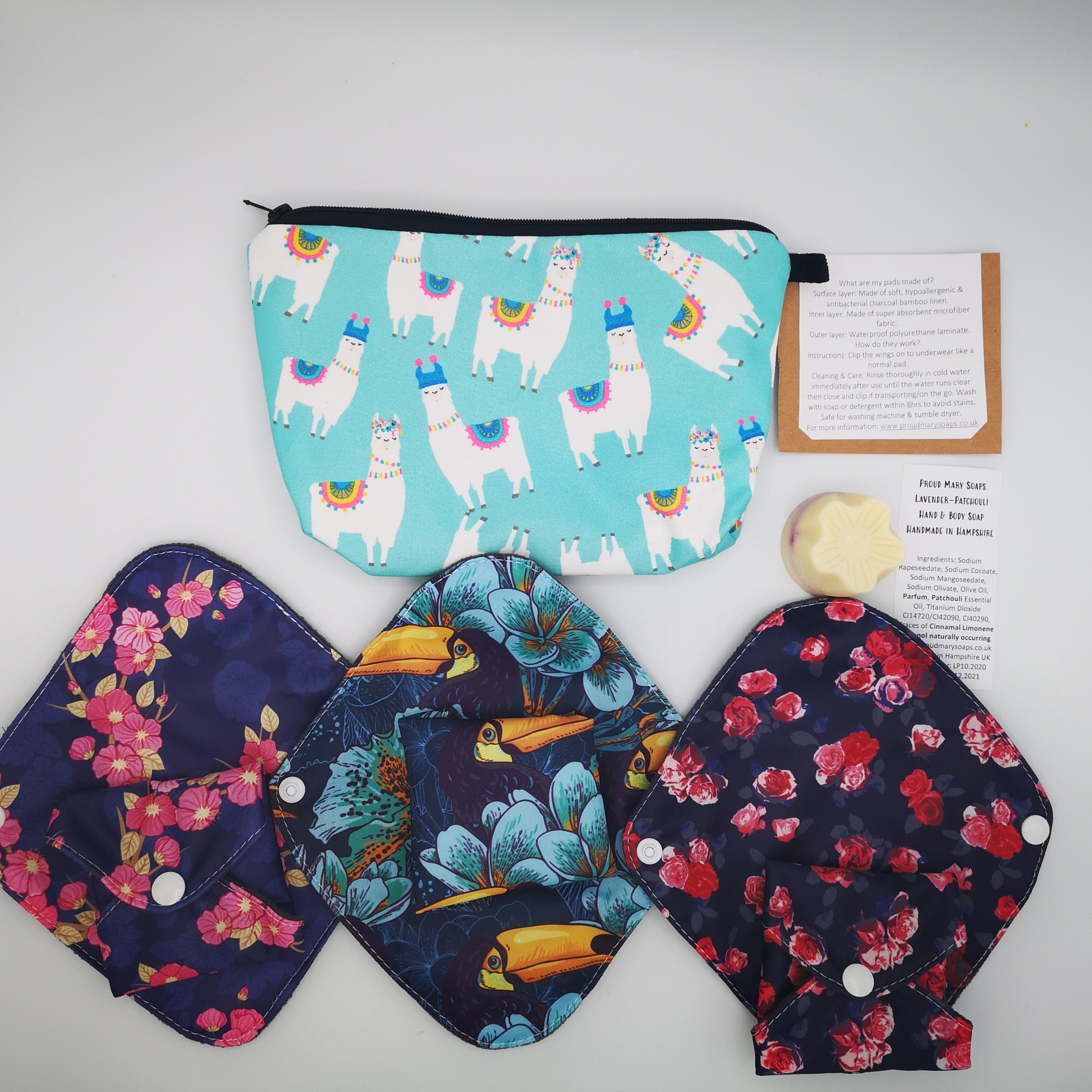 PLUS
1 x Free Handmade Vegan soap included with every set
A fantastic INVESTMENT! ✨