---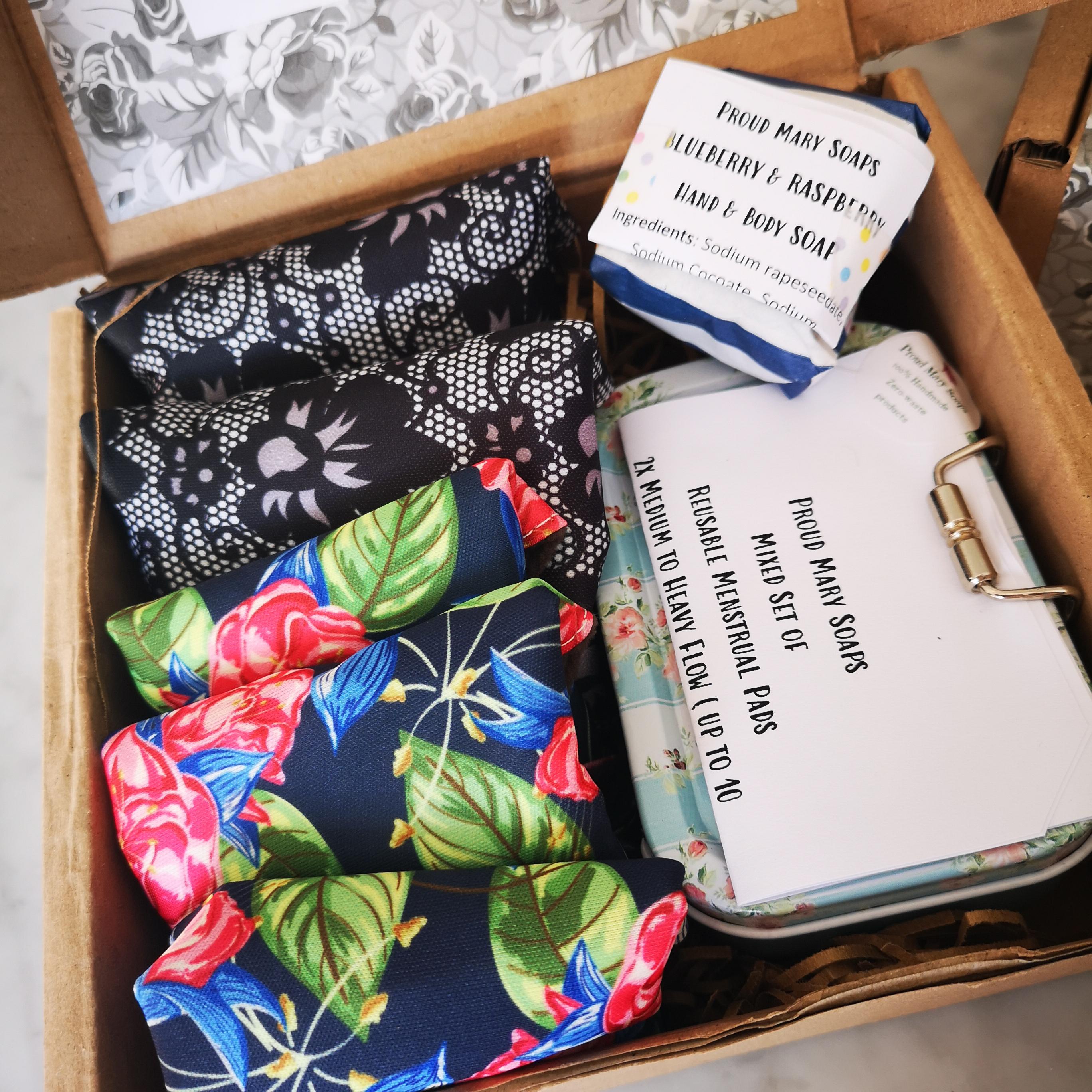 'I Love PMS' Lifetime Box
---
Set of Reusable Menstrual Pads, 
Llama tin & mini soap collection
An eco-friendly solution to periods and a sound financial investment that will save you money! 
Our pads are sourced from surplus and repurposed fabrics so we do not choose what is sent , however Proud mary creates these beautiful sets  by selecting styles that are as unique as the individual in mind. Our sets are divided into light,floral, decorative OR dark, black or blue and deeper darker hues.  
1 Proud Mary Reusable pad = 1 less pad in our oceans and landfills! 
Our lifetime box comes with 2 options:
 Option 1:
2x Medium to Heavy flow pads (8-10 hours protection each) 
3 x Light to Medium flow pads  (4-5 hours protection each)
Use & care instructions 
1 x  Handmade vegan soap 
1 x Storage Tin 
Option 2:
Set of 5 x Medium to Heavy flow pads
Use & care instructions 
1 x  Handmade vegan soap 
1 x Storage Tin
Choice of LIGHT or DARK sets only. For example :