---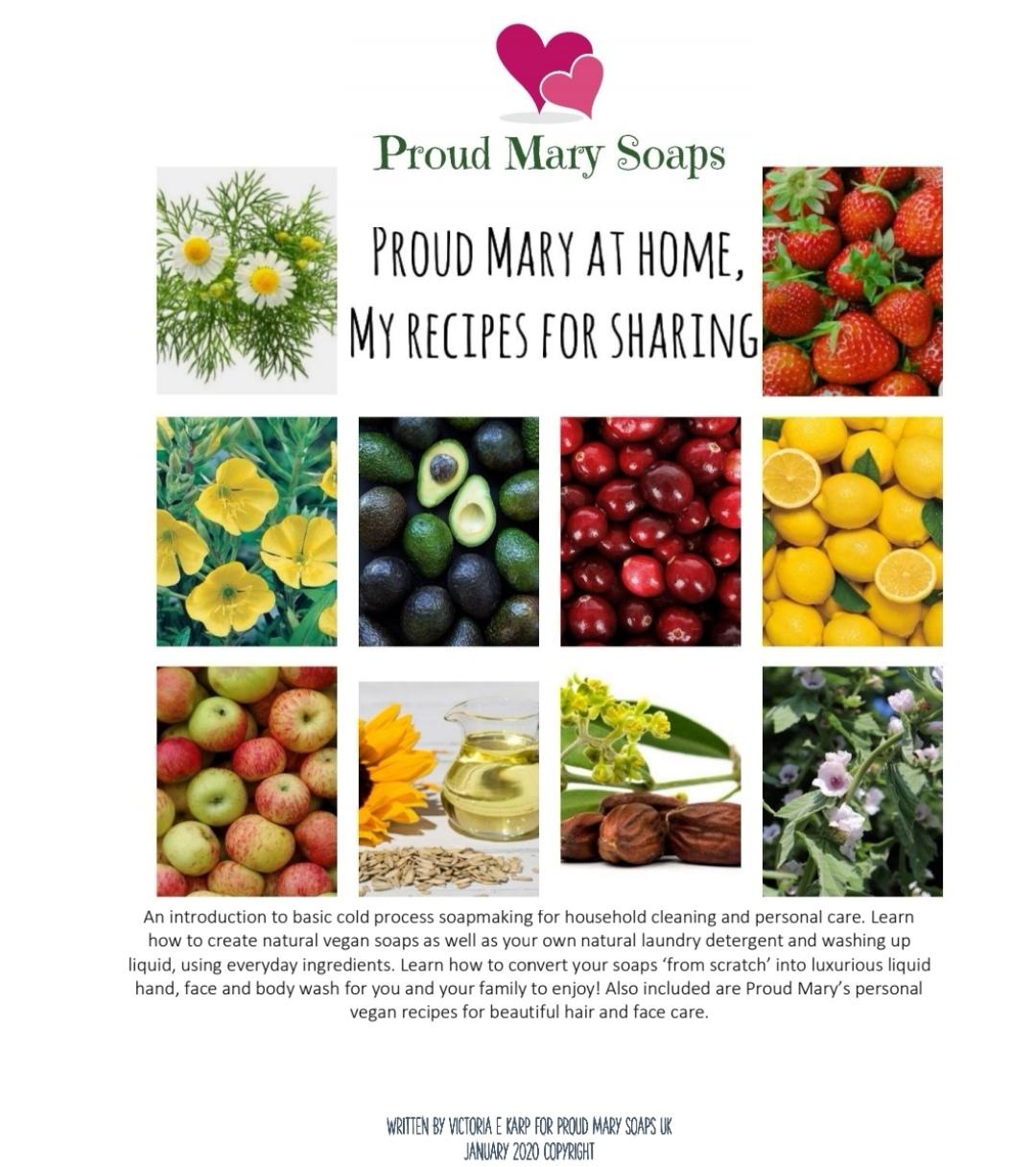 Proud Mary at home, my recipes for sharing
---
Back in stock!
Start your own journey into natural beauty and soapmaking with this easy to read and plain speaking 32 page beginners manual. Learn the basics of cold process soap making and convert your soaps into spectacular vegan recipes. 
From liquid shampoo, face wash and hair serums to seasonal gift ideas, you will have plenty to do and gift on! 
Let's start cooking!