---
'I Love PMS' Menstrual Pads Starter set
---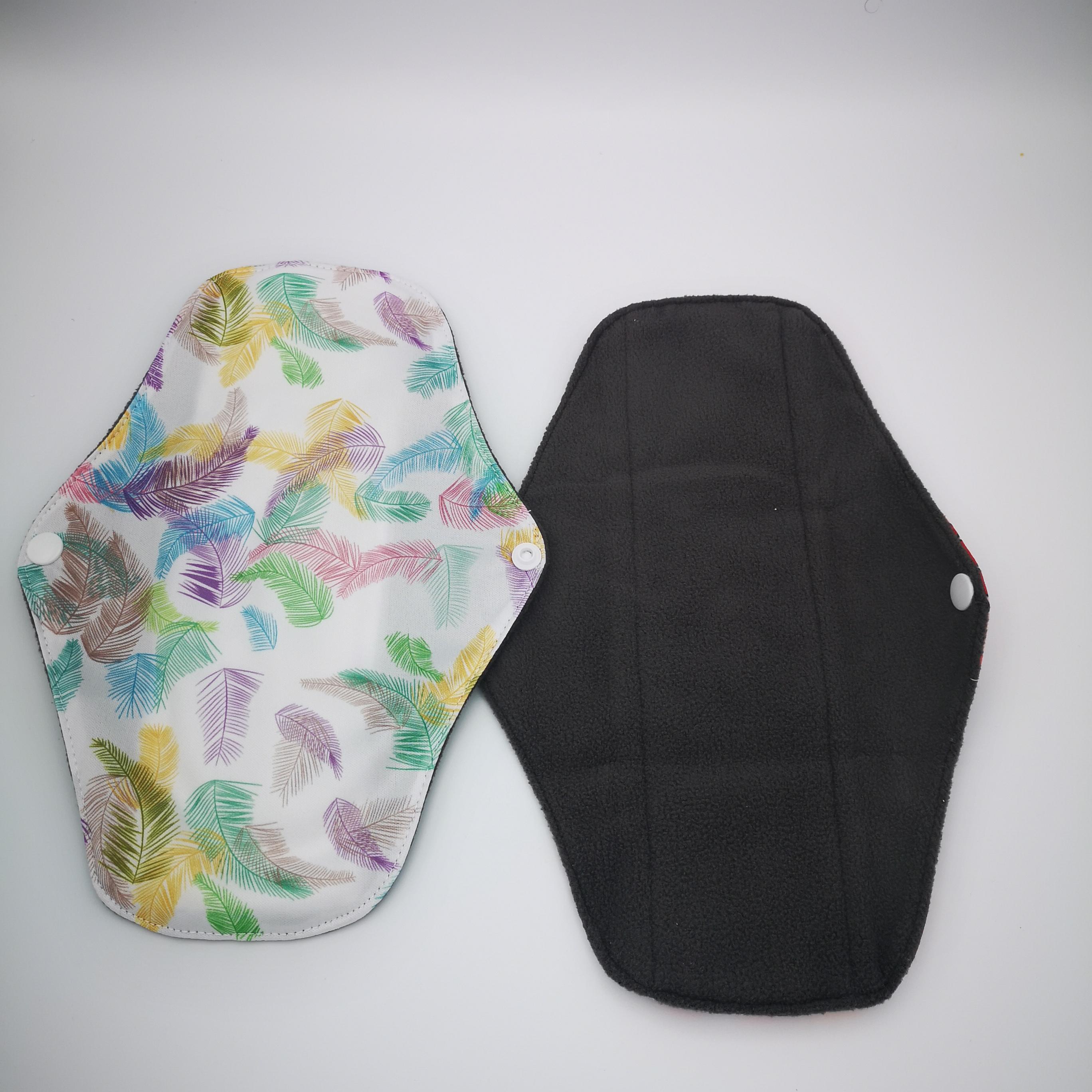 Mixed Set of Reusable Menstrual Pads 
 Our pads come in sets of 2 or 3 mixed patterns. They are ALL  for Medium to Heavy flow, with wings. Cover lasts upto 10 hrs. 
Our pads are THE BEST QUALITY AND VALUE on the market today. Investing in reusables saves you money and  helps the environment.
Our pads are selected for their perfect length and are guaranteed leakproof, antibacterial and hypoallergenic. 
Each medium to heavy flow pad gives up to 10 hours protection, perfect for overnight protection and heavy flow. 
Made from repurposed fabrics and bamboo/cotton linen. We do not choose the styles however, we do try to select the most appealing ones for you.
Instructions: Wings clip to underwear like a normal pad. Liquid drains down to keep upper layer dry. Change when the pads feels full.
Cleaning & Care: Rinse thoroughly in cold water immediately after use until the water runs clear then close and clip if transporting or on the go. Wash within 8hrs to avoid stains. Safe for washing machine & tumble dryer.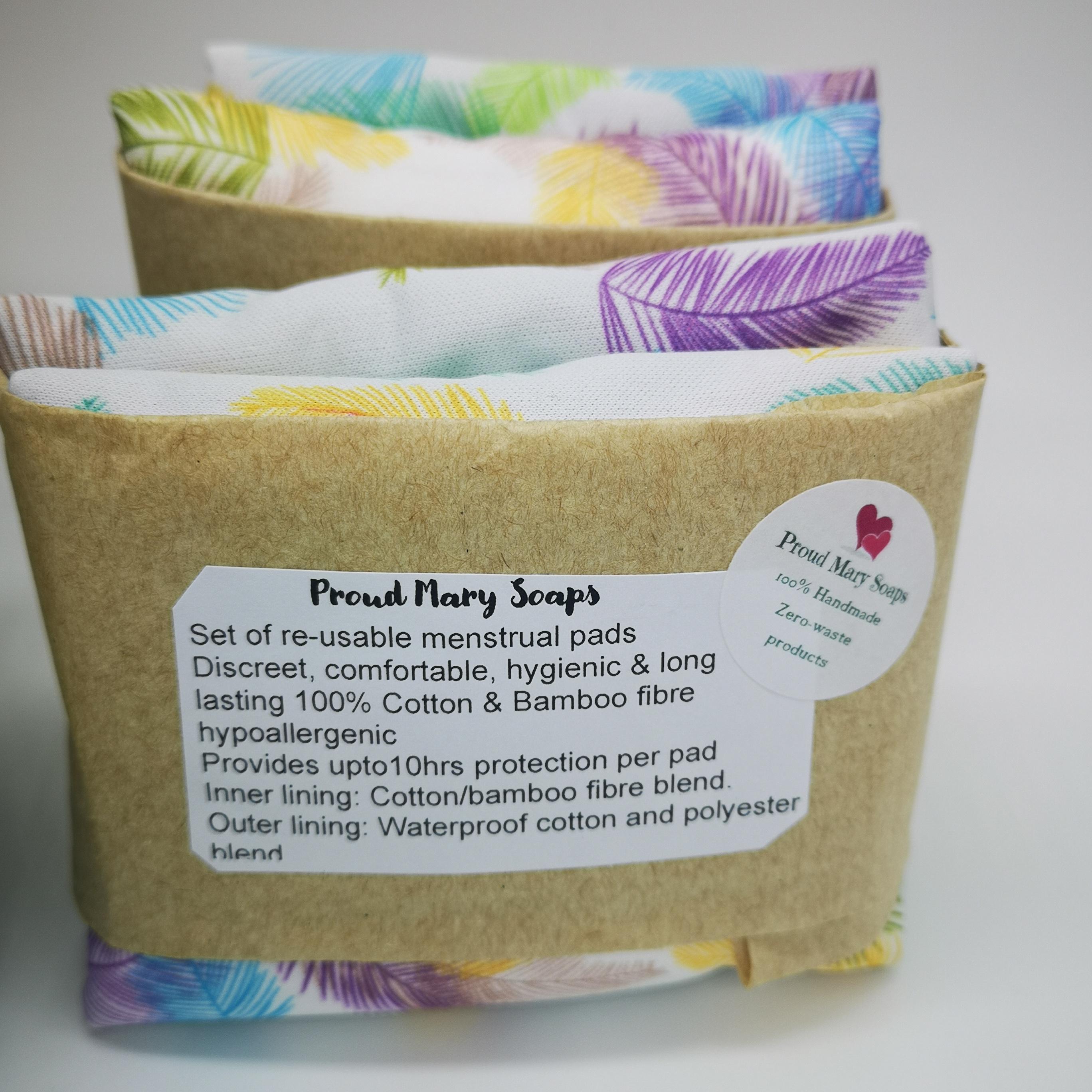 Select your choice product updated at check out. All come with a Proud Mary mini hand and body soap and care instructions. 
Set of 2 Large Reusable Pads £10
Set of 3  Large Value Reusable Pads £12
Free complimentary handmade Vegan soap included with every set. 
A fantastic INVESTMENT! ✨