---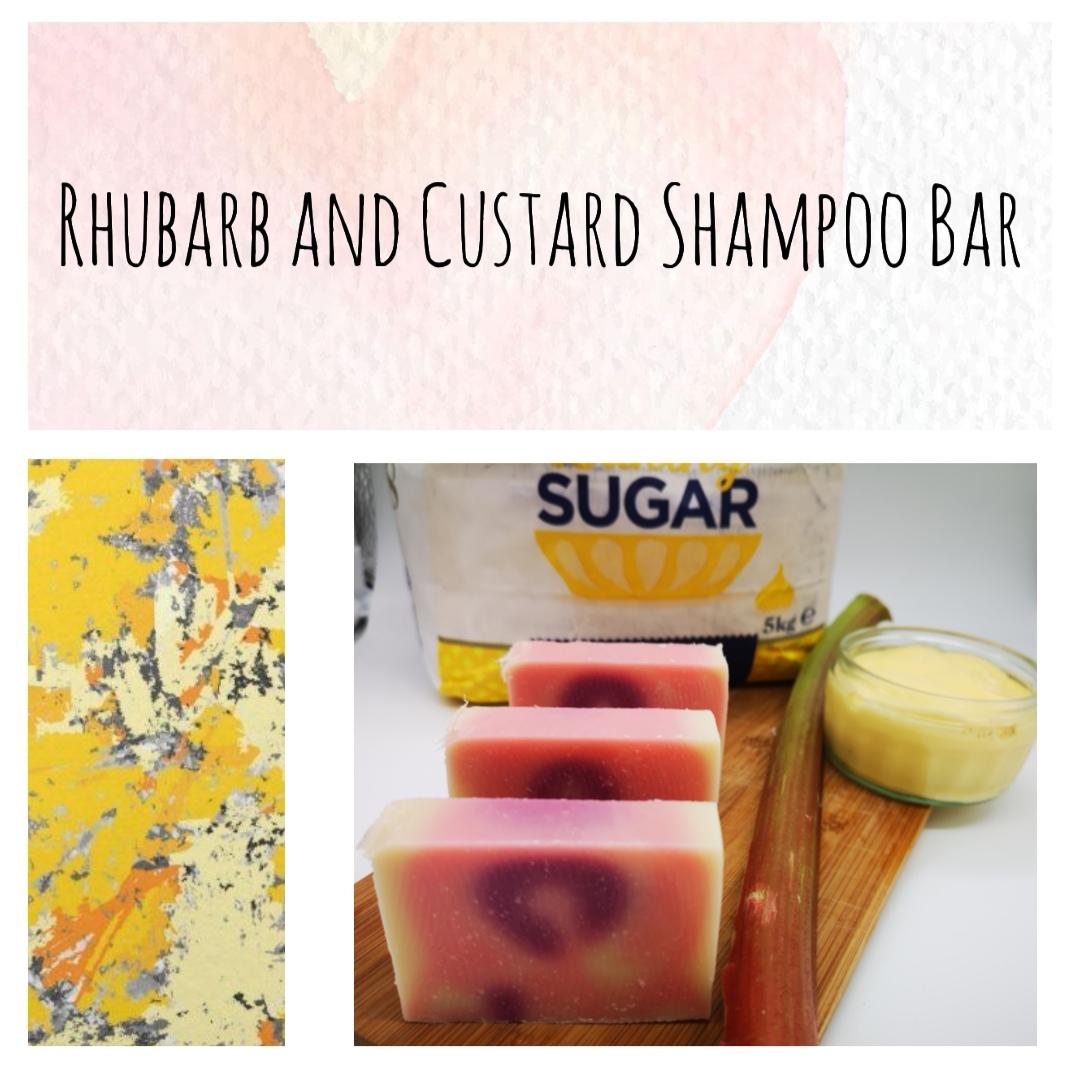 Rhubarb and Custard Shampoo bar
---
Probably our most popular shampoo bar and a British classic! Lashings of rhubard and custard with hints of raspberry and vanilla, please don't eat this, it's for your hair! Follow up with a small and might conditioner cube or a Moisture boost bar.
Did you know? You can also purchase our range of shampoo, conditioner, face and body bars at one of these locations:
FILL UP, ALton High Street, Alton HAmpshire
EARTHIAN GOODS, Zero Waste Shop, Parchment street, Winchester
TURTLEBEE , Queens Street, Great Harwood, Blackburn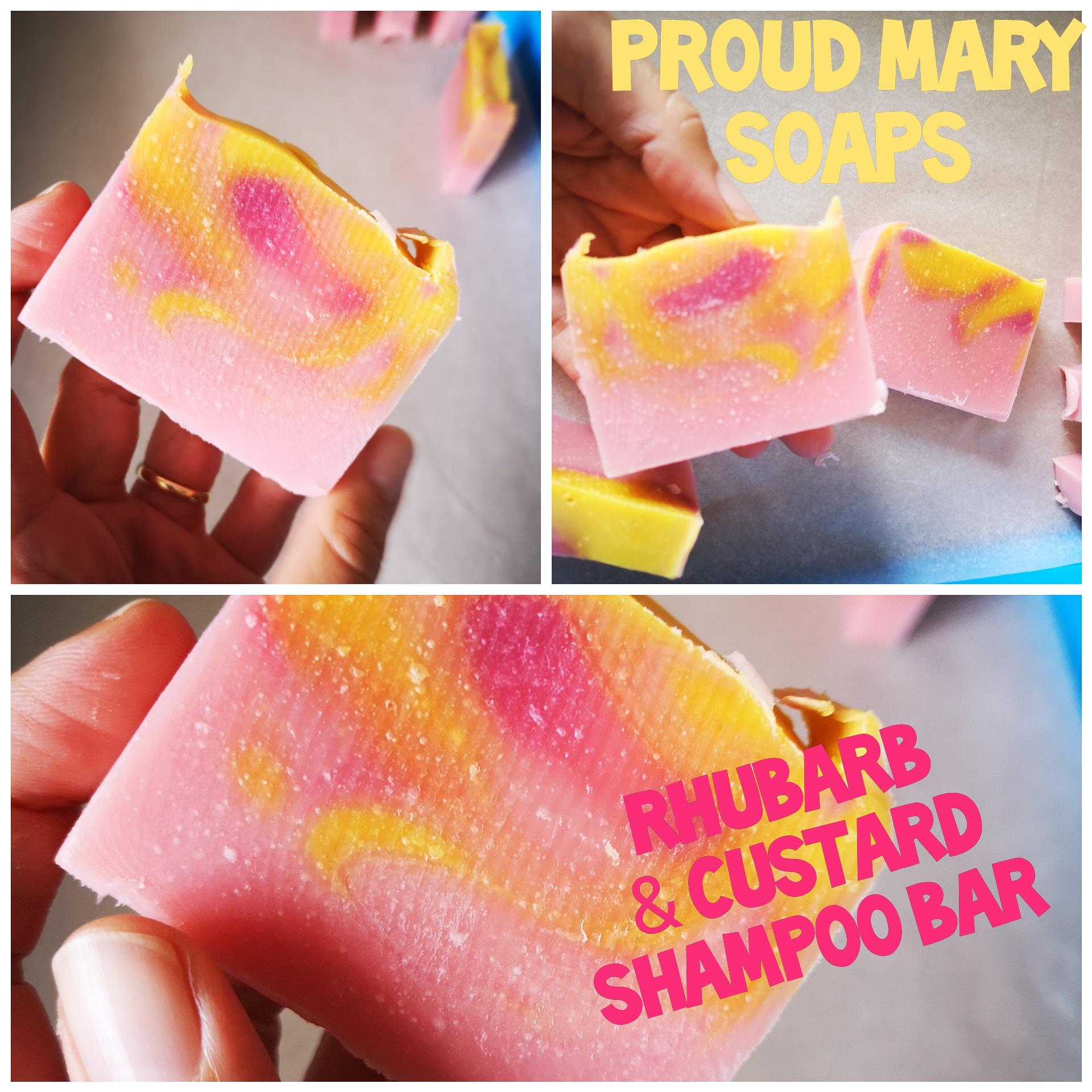 A luxury shampoo that won't cost you or the Earth. Beautiful ingredients that lather up gently releasing quality oils onto the scalp and hair. Repairing, nourishing and gentle. 
Instructions :Wet the bar and create a thick bubbly lather by rubbing the bar between your fingers. 
Transfer the lather over to scalp and work through hair. Rinse and repeat. Follow up, if needed with one of our Small and Mighty conditioner cubes. 
Ingredients :Sodium Cocoate, Sodium avocadoate, sodium olivate, sodium rapeseedate, sodium castorate, Jamaican black almond oil, natural colouring, parfum.