---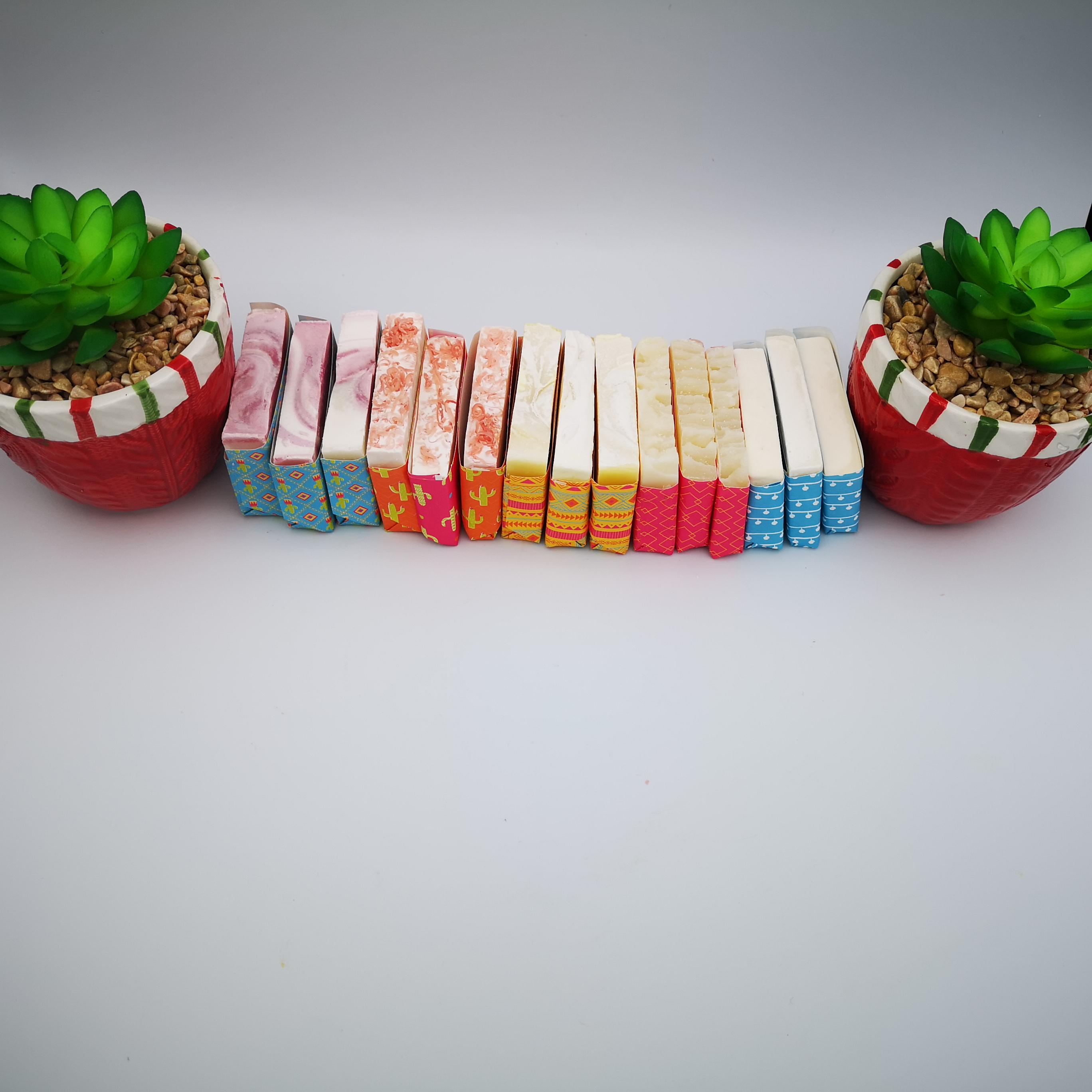 Set of 15 guest soaps
---
A beautiful selection of 15 of Proud Mary's most popular soaps. All end cuts and smaller cuts between 50g-59g each and hand-wrapped in recycled paper. 
Vegan and made with the saponified oils of olive pomace, coconut, cacao, shea, mangoseed, castor and rapeseed. 
Made with essential oils of lavender, tea tree, rose geranium, cold pressed lemon, peppermint as well as hypoallergenic fragrance oils of chocolate, fresh linen and rose.