---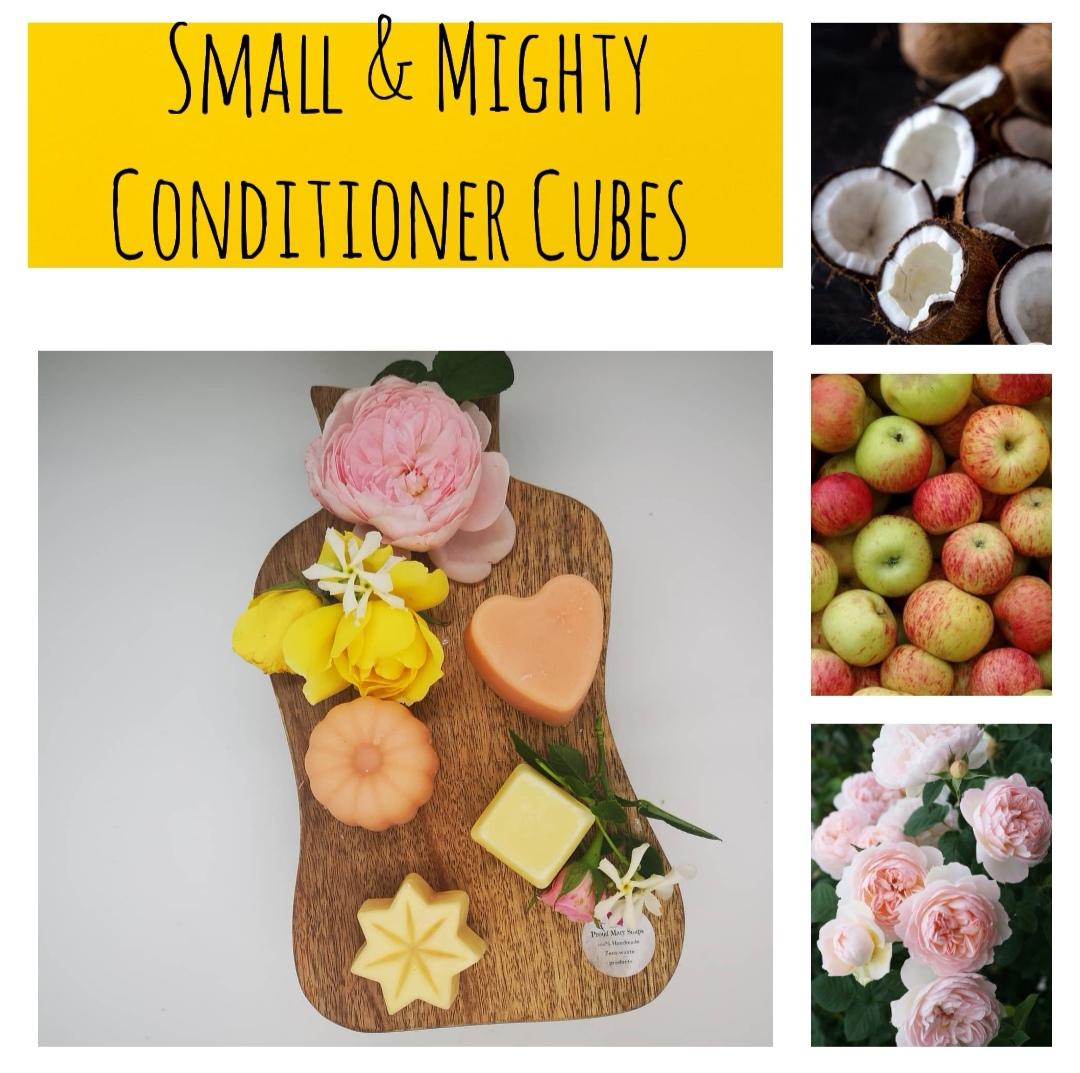 Small & Mighty Conditioner Cubes!
---
"I bought an excellent zero waste solid conditioner bar from local company Proud Mary Soaps today. Much easier to use than a Lush bar and gives the coverage of a liquid conditioner. Smells great too! "
A beautiful and delicately fragranced bar that is part of our Small and Mighty conditioner collection. This compact bar is easy to store, travel with and use! It smells divine and leaves your hair soft and silky. 
Use: Apply thinly to wet hair in a top to bottom motion. Put bar down and work through hair before rinsing thoroughly with water. Tip: Less is more
Our bar comes in two beautiful fragrances : 
Cocoa and Cinnamon
Apple and Geranium Rose