---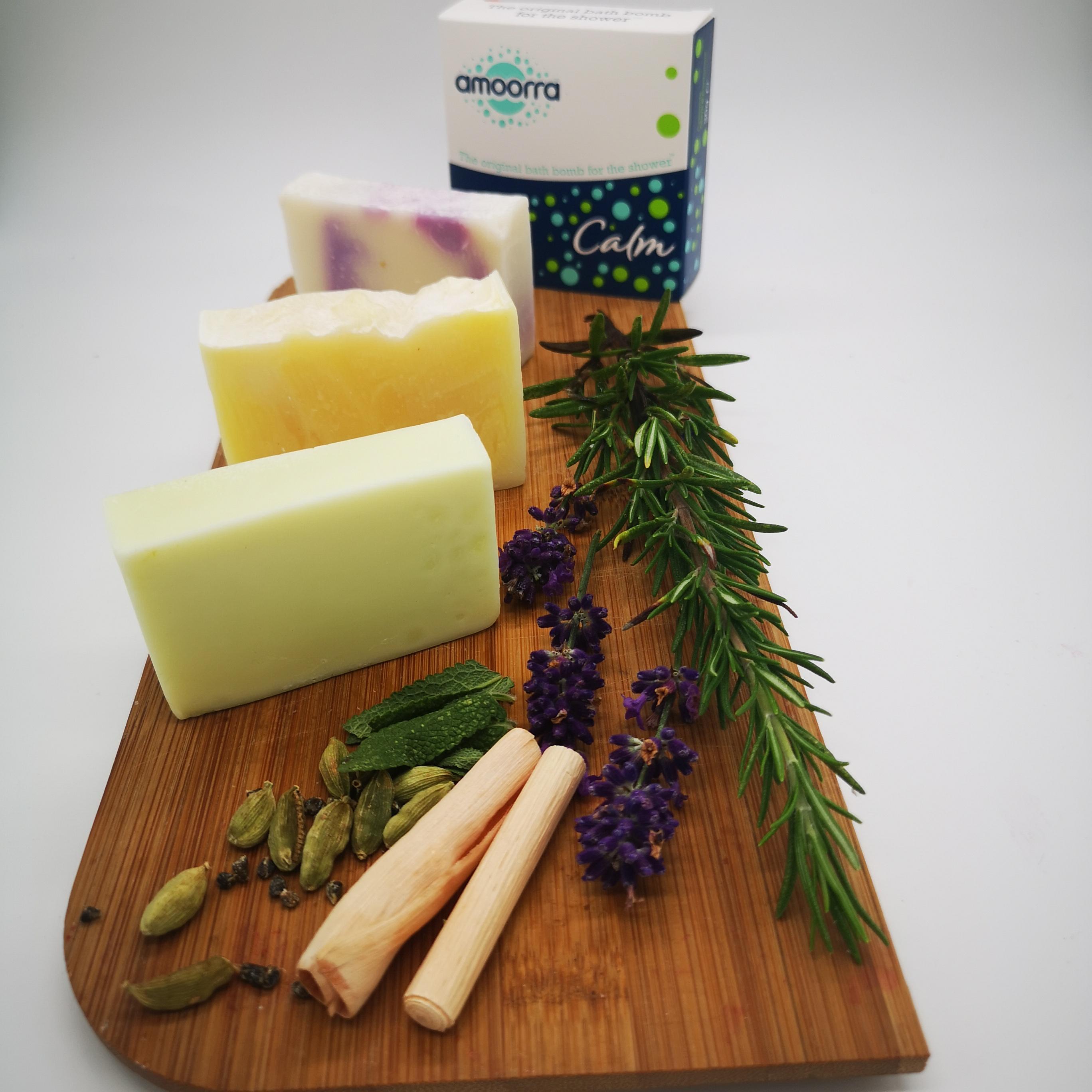 Calm gift set
---
Mary's busy making a batch of fresh rosemary and lemongrass soap. This soap is sold out and will be back un January. 
We have temporarily replaced our Rosemary and Lemongrass soap with our Lavender and Patchouli soap. Contains the essential oils of lavender, rosemary and patchouli known for their soothing properties. 
Combining the relaxing, healing and antiseptic qualities of tea tree, lemongrass and rosemary, this gift set is perfect for those looking to unwind and indulge in the sweet and smoky aromas of this wonderful collection. 
The gift set comes with the following:
1 x Tea Tree and Lavender Soap
1 x Rosemary and Lemongrass Soap(currently out of stock pls. See above) 
1 x Tea Tree and Lemongrass Shampoo Bar
1 x chamomile, clove and cardamon amoora shower bomb
1 x multi-use exfoliating and lathering sisal bag