---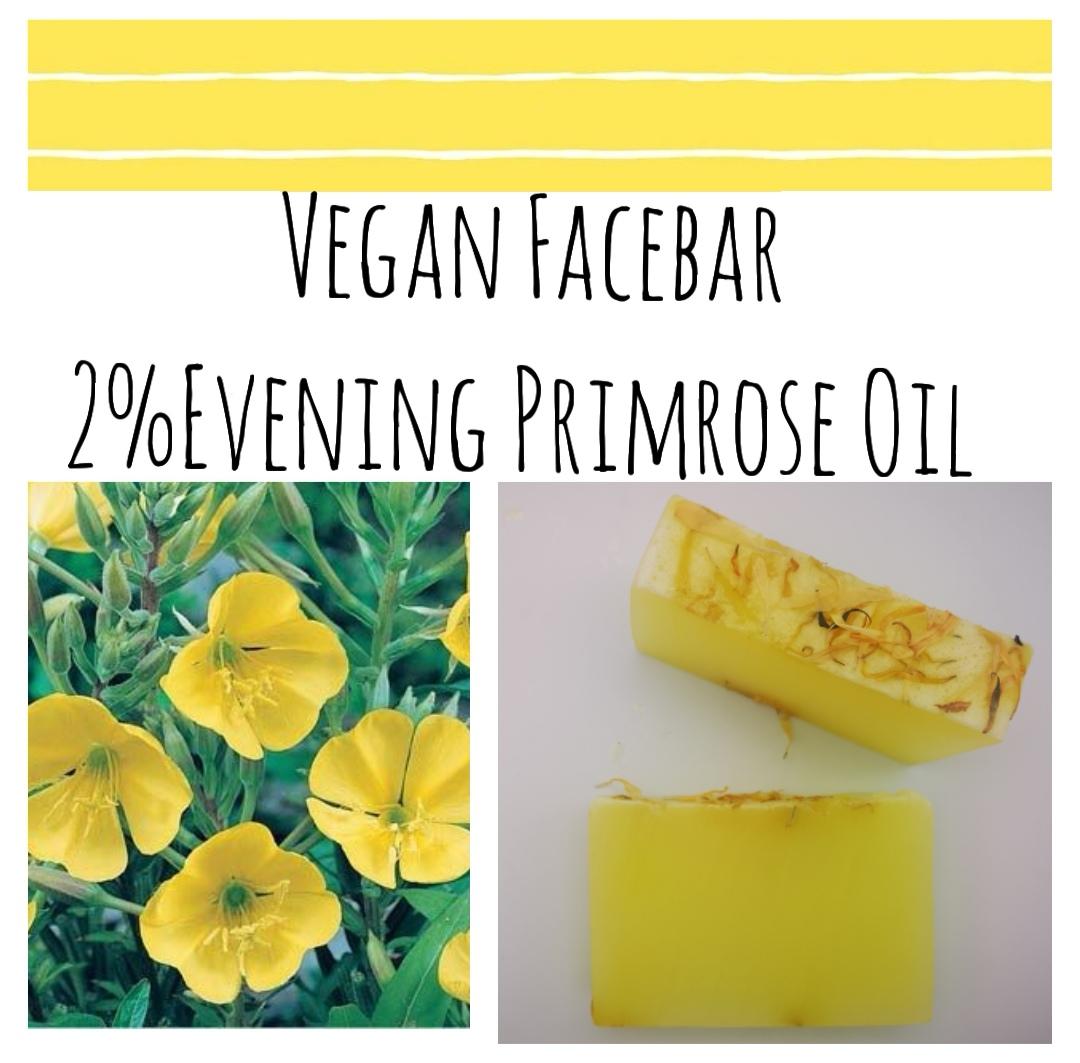 Vegan Facebar 2%Evening primrose oil
---
The Vegan alternative to the Proud Mary all in one Face bar.
A beautiful makeup remover, daily face wash and toner wrapped into one amazing bar. 2% Evening primrose oil soothes, repairs and protects even the most sensitive skins. 
Formula is made with 100% organic coconut, rapeseed and aloe vera base and topped with a layer of exfoliating dried calendula flowers.